Middle Project Manager for CODE Worldwide (Kyiv)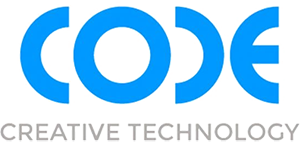 Code Worldwide – RAPP LTD business, who help companies make more money through the use of smart technology.
Today, brands compete on customer experience and service as much as product. Most meaningful interactions between brands and audiences take place in an environment driven by technology, informed by data. Our work helps clients thrive in this ever-changing landscape by better understand their customers' lives, where brands can fit into them, and how to increase engagement and incremental revenue.
You can be involved in the developments of one of 2 main services delivered by CodeWW to customers:
adZU – Marketing Innovation and Automation Platform: adZU is an operating system for Agile Marketing businesses, credited by Gartner as 'Visionary'. It is a suite of 60+ marketing apps that streamline and optimize the end-to-end process of marketing implementation
Design and Development of Technology Products: we build custom products and platforms for our clients on web and in mobile to help them create better services for their customers and streamline the way they implement marketing.
Description
On behalf of CODE Worldwide, Ciklum is looking for a Middle Project Manager for our team in Kyiv on full-time basis.
Responsibilities
Clarifying product requirements and client needs, driving product implementation following its vision, working closely with engineering and product team (CSD, CC, PS) to ensure that the clients are happy.
Maintain effective communication and reporting according to CODE Way standards.
Working with team of plan, deliver in-time and within quality standards CRs and Support.
In case of ad-hoc issues be able to change and manage development team's priorities to ensure that the issue is fixed within defined timeframe.
Lead the process of the task level preparation.
Grow healthy "Be the client" culture in a team.
Create environment for growth of development team competencies and expertise via collaboration with a tech lead role representative and EA, SA.
Running people management practices: performance management, goals setting – SMART, Objective Key Results (OKR); feedback giving, Talent Management Framework (TDF), etc.
Comply with Ciklum Code of Conduct.
Requirements
3+ years of software marketing/development/product management experience (e.g. as Product Owner, or Project Manager, or Tech Lead, or QA Lead, or BA).
Experience in managing both Product Development and/or Professional Services teams (3+ team-members).
Experience in managing or supervising the operations (support) is a plus.
Working experience with European/USA customers.
Advanced level of skills in any bug tracking system (for example, Jira).
Knowledgeable in technology. Previous experience of working with web products (.NET web products is a strong plus).
Business and System Analysis skills.
Higher education.
Desirable
Experience of managing several projects simultaneously keeping to budget and deadlines (working on 2-3 projects in one time) is a plus
Previous experience of working with fixed price project models
Experience with Advertising, Marketing and Social Media domain is a huge plus.
Ex-QA is a plus.
Computer Science or Engineering degree a strong plus.
Personal skills
Personal maturity – high level of self-organization, time management and clear live values, ability to foresee problems before they happened.
Business understanding – ability to think from client point of view and apply solid judgement especially in case of ambiguity/lack of information.
Entrepreneurship – high level of result-orientation, responsibility and self-motivation.
Value orientation: business value in results
Fast learner, ability to learn new complex products and dependent systems fast, being curious.
Effective Communications: formal and informal communications.
What's in it for you
Get experience in the most complex product development environment.
Ability to take technical decision since CODE has independent production office in Ukraine with no technical control from London.