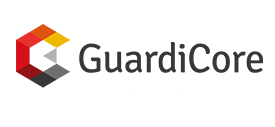 We are GuardiCore.
With home bases in San Francisco, Boston, and Tel Aviv, we're a global team of innovators passionate about security, and hungry to make an impact. We're changing the way organizations protect their data centers and clouds from advanced threats – and that starts with our people. Our team boasts some of the most talented and experienced cyber security and data center experts in the field. Not to mention the Guardi-dogs. We're always looking for new people to challenge us, inspire us, and make us better.
Sounds like you? Why Guardicore ? Ask yourself these 3 questions :
Who do you want to work with?
Guardicore was founded in 2013 by 3 co-founders, all coming from IDF's top cyber units, and the company is one of the companies that employs the highest number of IDF's cyber units graduates in Israel. More than 80% of our R&D team is coming from IDF's top cyber units. We put an extra effort on hiring people that we like to work with - smart, fun and innovative. Our R&D team constantly makes the impossible - possible. On the other hand, we believe that in order to be innovative, you need to also do other things in life, and not just work. We make sure that our team have enough free time to enjoy life and do things like watching great HBO or Netflix series, spending time with their friends and families or do whatever makes them happy.
Want to be part of one of the brightest and fun-to- work-with teams in the world?
What do you want to deal with?
We are solving a few of the most complex technological problems out there and building the market's most comprehensive Data Centers cyber security solution. SCMagazine described our product as "5 stars, no Weaknesses product". We work in small teams to allow each to make a real impact on what our future product will look like. Our company is heaven for techies. We have it all: low level kernel development, high-performance backend, reverse engineering and algorithmic research.
Want to push forward your professional boundaries?
Where do you want be 5 years from now?
We are aiming as high as possible, building a market leader. Build your career with us. Guardicore has raised $48M from some of the world's top investors with an intention to build a long-term market leader. The market we are attacking is estimated at $1.5B and it is only starting to happen now. We are ready with the right product, the right team and on the perfect timing to take this market. This is a great opportunity to develop yourself professionally and personally by joining a hell-of- a-ride, from a small startup to a market, Billion-Dollar, leader.
Want to be part of building a unicorn company?
Description
On behalf of GuardiCore, Ciklum is looking for Middle Python Cloud Developer for our team in Kyiv on a full-time basis.
Responsibilities
Developing and automating production infrastructure
Development of mass deployment of the GuardiCore components in customers environment
Designing, developing and maintaining the CI/CD inside GuardiCore
Work and support of a containerized environment
Development of testing beds and simulators for mimicking state-of-the-art customer networks with scale and cost constraints
Design and build development tools for enabling the rest of the development inside GuardiCore
Requirements
3+ years of hands-on experience with Python
Experience with networking/administration/Clouds
Good English skills, both written and verbal.
Desirable
Experience with infrastructure and cloud automation: VMware, AWS, Azure, GCP, Docker, OpenStack, Kubernetes
CI build tools (Jenkins, Pipelines, etc.)
Personal skills
Ability to work collaboratively with others both locally and remotely.
Strong communication skills.
What's in it for you
Unique working environment where you communicate and work directly with client
Become a part of the most talented and experienced cyber security and data center experts in the field.
Great opportunity to develop yourself professionally and personally by joining a hell-of-a-ride, from a small startup to a market, Billion-Dollar, leader
Competitive salary
State of the art, cool, centrally located offices with warm atmosphere which creates really good working conditions