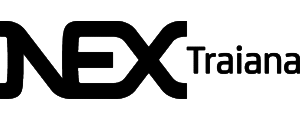 Traiana is well-funded company, one of the biggest financial institutions, acquired by ICAP for 247M USD. The Company provides the tools for tracking post trade activities on financial market. Over 60-70% of assets across the world go through their product, average turnover -3 bln per day.
You have a unique opportunity to join the team of professionals, work with the newest technologies, become a part of a company, which is in the process of transformation – moving 18 applications to micro-services architecture – to serve bigger flows faster. The client is solid and interested in growing the distributed team.
Description
On behalf of Traiana, Ciklum is looking for a Junior/Middle Front End Developer to join Kyiv team on full-time basis.
Responsibilities
You will be responsible for designing and implementing top-notch front-end products and find the best solutions for complicated challenges. Based on the micro-services approach, best practices and modern technologies
Requirements
At least 1-year hands-on experience with React and ES6
Very good English (written and oral)
Open-minded and fast learner
Ability to understand requirements and to communicate effectively with product managers
What's in it for you
An opportunity to become part of the core team; in a stable and growing company
Working with the bleeding edge technology while following best practices
No legacy code, we write new stuff
Be an active member in shaping our products, infrastructure, processes and culture
Play with the latest versions of Webpack, React, CSS frameworks, Node.js, npm and other goodies
Fun, funny and friendly working environment
Team culture:
In one word: family. In few more words: personality first. You will be a part of a fun-to-work-with team, which loves what they are doing and loves to share knowledge, empower each other and drink lots of whiskey