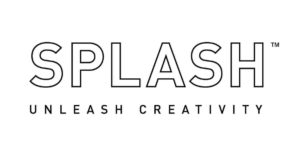 We're Splash: the creative technology company that unleashes creativity for everyone, everywhere. We produce best-in-class, crafted creative that's informed by rigorous, data-driven strategic insights. We support our entertainment, luxury and lifestyle clients with full-service creative capabilities. And we have a keen eye on the future of the technology landscape – constantly seeking to elevate and push our work forward both on a local and global level.
The consumer and the work are at the centre of the communication strategies we develop. And we recognise that to get to the best creative solutions we need to look after our own. We foster relationships and reward hard work, to ensure we deliver effective creative excellence, every time.
Description
On Behalf of Splash Worldwide, Ciklum is looking for Middle/Senior Automation Engineer to join Kyiv team on a full-time basis.
This is a newly establish role, at an exciting time of growth technically and revenue-wise for the company. It will suit an individual who is keen on making a significant impact to a company's view on technology. You will be instrumental in delivery of the technical strategy and ambition, and be a key part of the team.
We are looking for an experienced and passionate Software Tester to join our team. As a Software Tester at our company, you will have the opportunity to work on new and exciting projects and develop your career.
Responsibilities
Analyzing users stories and/use cases/requirements for validity and feasibility;
Execute all levels of testing (System, Integration, and Regression);
Design and develop automation scripts when needed;
Detect and track software defects and inconsistencies;
Provide timely solutions;
Apply quality engineering principals throughout the Agile product lifecycle;
Provide support and documentation;
Collaborate with other team members and stakeholders;
Participate with development group in sprint planning and refinement sessions;
Contribute to longer term estimation and planning activities ;
Participate with the Product Owners/Business Analysts in requirements discussions and workshops, identifying technical constraints and/or opportunities that could be considered by the businessand identifying iterative MVP packages/releases;
Build a deep understanding of our platforms and applications;
Work with, and promote, agile delivery best practices for the technical delivery team (Agile SCRUM);
Be a respected and trusted partner to each member of the team and become a domain subject expert.
You will positively contribute to the technology team and the overall development of our technology platforms and products, and you will strive to achieve stakeholder, client, colleague and end-user satisfaction in all you do – with end user advocacy being a primary goal in your sights.
As a key member of the technology team your colleagues will support and develop you wherever possible.  You will return the same sharing and experience with your fellow colleagues, and the business.
Requirements
3+ years' experience as a Software Test Engineer;
At least 2 years of Scrum based software testing experience;
A naturally ability to problem solving;
Clear understanding of both Automation and Manual testing methodologies;
A strong understanding of the software development life cycle and methodologies.
Desirable
Qualified to degree level desirable;
Experience in martech, adtech, production tech or associated domains.
What's in it for you
Ability to work on challenging, large project with complex solutions
State of the art, cool, centrally located offices with warm atmosphere which creates really good working conditions
Unique working environment where you communicate and work directly with client
Competitive salary
Career and professional growth
Possibility to work in a big and successful company
Long-term employment with 20 working-days paid vacation and other social benefits