Middle/Senior Front-End Engineer for Just Eat (Kyiv)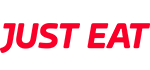 JUST EAT is the world leader in online takeaway ordering - processing millions of orders across 12 major markets, with a clear #1 position in all of these. We have achieved this by building a growing network of over 63,000 restaurant partners and continuing to commit major investment into our technology platform, our brand and our people. Just Eat is now firmly established as one of the UK's leading consumer brands, we are all about choice and are helping the nation 'find your flavour' as we embark on creating the world's greatest food community.
Following our IPO in 2014, Just Eat is now well established as one of the most successful, innovative and high growth technology companies in Europe, with year-on-year order growth of over 50%.
Our people are at the heart of everything we do. Globally we have 2500 Just Eaters. They embody our values: Make Happy, Razor Sharp and Big Hearted. We truly believe it's the people that make Just Eat the great company it is. We have an incredibly open culture. We're about making everyone feel comfortable, sharing ideas and trying out new things.
Description
On behalf of Just Eat, Ciklum is looking for Middle/Senior Front-End Engineer for our team in Kyiv on full-time basis.
EAT.ch is established online takeaway market leaders in Switzerland. EAT.ch future growth and stability are critical to the wider success of the JUST EAT Group. Our engineering team is responsible for delivering all the changes to EAT.ch high-transactional platform and has a complete feature ownership all the way from initial technical design to ensuring they operate successfully in production at peak times.
As a Front-End Engineer you and your team will deliver high quality features and performance improvements to the EAT.ch Platform. Your work will truly make a difference, enabling EAT.ch to achieve ambitious growth targets.
Responsibilities
The availability, security, scalability of our e-commerce platform.
Delivering our product roadmap.
Planning for the future.
Generating enthusiasm and a sense of both technical and product pride.
Requirements
Frontend:
Experience with HTML5, CSS3, JS (4+ years)
Experience with cross browser development
Familiar with CSS methodologies such as BEM
Experience with Sass/Less.
Experience with common front-end development tools such as Babel, Webpack, npm, etc.
Experience with production-ready SPA (e.g. Vue / React)
Experience with ES6
Understanding HTTP protocol/RESTful API
Basic patterns knowledge
JS testing experience e.g. jest, Karma etc.
UI/UX:
Knowledge of UI design best practices
Understanding main usability principles to improve user experience
Desirable
Develop UI mockups and prototypes that clearly illustrate how sites function and look like
Design graphic user interface elements, like menus, tabs and widgets
Experience with experiments and a/b testing.
Google analytics and optimizely / similar experiment tools.
Working within a high-transactional e-commerce business
Experience in developing complex web applications with rich UI
Experience with PHP/Laravel
Personal skills
Our principles are at the core of how we meet our responsibilities. As a member of your team, you'll need to demonstrate those principles and make them a core part of how you work day to day:
Take responsibility
Be transparent
Continuously improve
Take pride and be proactive
Gather and evaluate user requirements in collaboration with product managers and team mates.
Prepare and present rough drafts to internal teams and key stakeholders
Ability to work collaboratively with others both locally and remotely.
Strong communication skills, both written and verbal English.
Continuous improvement
What's in it for you
We'll believe and trust in you and your abilities. So you and your team will have the authority to make the technical decisions you need to meet your responsibilities to the rest of the platform and company.
An environment in which good, evidence-based arguments are always listened to, and will win out.
Regular 1-to-1 meetings with your manager, with support and guidance to set and then meet personal career objectives.
An open, friendly and fun environment; we have a relaxed dress code and regular social events.
Regular hackathons – use your imagination, ideas and technologies of your choice to innovate and deliver prototypes of new products.