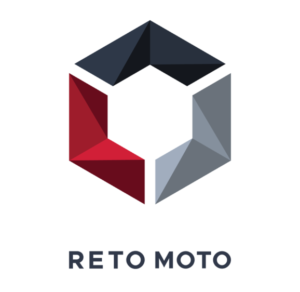 RETO MOTO (www.reto.dk) is a game studio based in Copenhagen, Denmark. Established in 2008 by the original founders of IO Interactive and the creators of the Hitman series.  RETO MOTO employs 35+ people who are all-passionate, and dedicated to making Heroes & Generals the ultimate interactive WW2 experience.
Heroes & Generals (www.heroesandgenerals.com) is the ultimate WW2 game experience. A free-to-play FPS at a massive scale where Germany, the United States and the Soviet Union fight for victory in one grand, persistent online war fought by players across the world with access to a huge arsenal of vehicles and weapons. You fight and make friends as a team and as part of a huge and growing community. No matter if you play as Infantry, Tank Crew, Fighter Pilot, Paratrooper, Recon or as a General taking strategic decisions – everything you do makes a difference in the war.
Description
On behalf of RETO MOTO, Ciklum is looking for an experienced Full Stack Developer to join our team in Minsk and work on a variety of projects including ad hoc tasks.
You will take responsibility for a wide range of tasks, deal with issues of great variety and handle challenges across various areas of the game. You are able to solve almost any task where C# and or ASP.NET is involved and able to easily pick up and tackle any programming task.
You will be working with our Customer Support Team and the QA Team to develop a number of features for our support tools, you should therefore be able to create both easy to understand UI and develop the back-end that goes with it.
You will often be working with some of the underlying systems of our front-end client like our pricing system. You are able to construct systems that are to the benefit of both users and performance.
Tasks belonging to our account website (mainly ASP.NET), maintaining and upgrading our payment system will be part of your responsibility. In addition, creating code that can talk with various internal and external API's as needed for further 3rd party client integration.
You will be part of a highly motivated team of experienced developers making work fun to make fun work.
Responsibilities
Develop features for our support tools
Take responsibility for our account site
Maintain our IRC server code
Maintain and upgrade our payment system
Maintain various in-house developed auxiliary services
Implement various future partner integrations
Requirements
4+ years' overall development experience
ASP.NET/C# (at least 4 years of professional experience)
Excellent programming skills
Experience with relational databases, PostgreSQL in particular
Upper-Intermediate English skills (written and spoken)
Desirable
Тools: Visual Studio, experience with source control systems (Perforce) and Bug Tracking systems
Experience with AS3 and Flex 4 is a plus
Experience with C/C++ is a plus
Bachelor's degree in computer science or similar background
Personal skills
Excellent team player with very strong work ethic and a collaborative/cooperative attitude
Ability to perform well in a group of people with different skills and backgrounds
Self-motivated, but able to receive constructive feedback and integrate into work
Comfortable solving problems outside of primary areas of expertise
Ability to take on research and self-education
Game industry experience is a plus
What's in it for you
Possibility for business trips in relation to projects activities
Long-term employment with 20 working-days paid vacation and other social benefits
State of the art, cool, centrally located offices with warm atmosphere which creates really good working conditions
Unique working environment where you communicate and work directly with client