Middle UI Designer for Tobii (Kyiv)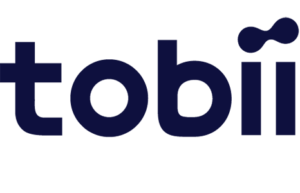 Eye tracking is a technique that measures exactly where a person is looking on a screen, and is about to revolutionize our world just like the mouse did 20 years ago. Tobii is leading this revolution. Tobii is a growing company that develops eye tracking products for researchers, people with disabilities, interaction designers and advertising agencies.
Description
On behalf of Tobii, Ciklum is looking for a Middle UI Designer to join Kyiv team on a full-time basis.
The role requires a team player who enjoys the success of a team delivery and who knows that a good team will always outperform the best individual. Your main focus area is UI design, however there might be smaller parts of UX tasks too. You will work in an agile environment since our projects are highly dynamic and the final products may differ greatly from the original specifications and design sketches.
Responsibilities
Creating UI for Tobii Pro's various desktop software (UI design mainly in a windows environment), with possibility to work on our web based products and other platforms too.
Creating pixel perfect mockups, illustrations and graphics execution.
Working with multidisciplinary teams.
Close collaboration with the creative team co-located in Kyiv and Stockholm.
Being awesome and create awesomeness.
Requirements
A rock solid online/interactive Portfolio with current live work that showcases working UI design (desirable is experience in designing desktop applications, or heavier web services UI (SaaS)).
At least 3 years professional experience in UI Design, or equivalent.
Good skills in Photoshop, Illustrator or other vector-based design tools such as Sketch and others.
An interest for wireframing, prototyping and usability evaluation skills (not the focus area, but good to have understanding and be able to do simpler tasks self).
Understanding for usability requirements in desktop and web-based software UIs.
Experience of working in an Agile team environment.
Desirable
Good knowledge and understanding for UX principles (not focus area, but good to have understanding of why we design the way we do).
Experience in using InVision, UX-Pin, Balsamiq, Axure or similar prototyping tool is a bonus.
Personal skills
Strong concept-driven visual communication abilities
Team player
Love for distilling, simplifying complex problems and resolving with clean solutions
Excellent written and verbal communication abilities – requires at least upper intermediate level English since all communications are in English.
You take pride in your work, have a desire to always learn more and share your knowledge with your colleagues.
Open-minded, innovative and dedicated
High attention to details and consistency
Flexibility, agility in thought, design and collaboration
Curious to emerging technologies & design trends, must be up to date with latest UI design trends and technologies as we work with the very latest.
What's in it for you
Unique working environment where you communicate and work directly with Tobii's designers and developers (both in Kiev and Stockholm)
Exciting new Eye Tracking Technology
Variety of knowledge sharing, training and self-development opportunities
Competitive salary
Warm atmosphere which creates really good working conditions
Business trips to Sweden