Middle+/Senior .NET Web Developer for Creuna (Kharkiv)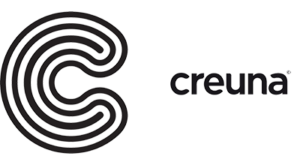 At Creuna, we are a partner that explores our clients' business opportunities from all angles. As a full service digital agency with a unique, interdisciplinary business concept and a leading position in Scandinavia, we cover everything in digital communication, from idea to action.
Our areas of work range from analytics, strategy, idea and concept, to design and technical implementation, as well as the ongoing improvement of our clients' solutions. We provide solutions to challenges in sales, marketing, branding and communication. And we create the digital solutions that make it easier for our clients to collaborate, produce and deliver, with an optimal use of resources.
Description
On behalf of Creuna, Ciklum is looking for ambitious and talented Middle+/Senior .NET Web Developer to join the Kharkiv team on a full-time basis.
You will be a part of a newly created team who will provide services and support for our customers' existing solutions, update the projects according to the latest versions and modern technologies, being sure they are stable and up to date.
Our Values:
Full transparency with our clients – we talk with Creuna clients directly and often have met them face to face.
High focus on Business value and Quality – we deliver results fast and don't make compromise on quality.
We build trustful and stress-less family atmosphere in the team. Ukraine and Danish colleagues have equal possibilities to work and grow professionally.
Responsibilities
Provide service and support for existing solutions.
Keep close communication with a customer and end users.
Take ownership of your task and deliver it with the best quality till done-done state.
Requirements
3+ years' experience with strong knowledge of web back-end technologies.
Expert level knowledge with ASP.NET MVC, ASP.NET Web API, C#, .NET Framework.
Upper Intermediate or Advanced English level (both speaking and writing).
Desirable
Experience with JavaScript frameworks (for ex. vue.js).
Knowledge of any CMS system, preferable EPiServer or Umbraco.
What's in it for you
Become a part of senior self-organized team with experts in their field.
Various complicated projects for famous European companies built on the modern technology stack.
Innovative approaches, possibility to take part in decision-making and work directly with the clients.
Have all the attributes of working in Denmark without leaving your motherland.