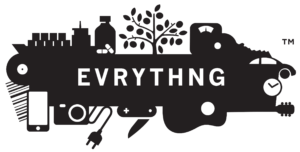 EVRYTHNG is the Internet of Things Smart Products Platform that connects any consumer product to the Web, and manages real-time data to drive applications. The world's leading consumer product manufacturers work with EVRYTHNG to manage billions of intelligent online identities in the cloud for their products, deliver real-time interactive experiences and support services to consumers, and connect with the ecosystem of other applications and products in their digital lives.
Description
On behalf of EVRYTHNG, Ciklum is looking for a Mobile Developer to join the Minsk team on a full-time basis.
We are looking for an experienced mobile developer with passion for high performance and user-centric detail to have an impact by joining us on our journey to develop the next wave of core EVRYTHNG mobile applications.
As one of our Mobile Developers, you will be joining our fast paced engineering team. You will have the chance to bring your coding skills into the physical world and you will collaborate with our designers, product owners, front-end and back-end developers to help us create the next generation of mobile applications, mobile SDKs and user experiences to enable our clients to both communicate with customers and our platform in the best possible way.
You will be responsible for leading the development of highly scalable and robust mobile apps used by people across the world to manage all interactions with active digital identities for things, even offline.
Join us to design the digital future of all the things!
EVRYTHNG (https://evrythng.com/) is an IoT platform connecting billions of things to the Web. Our secret sauce is to connect the things that are usually not connected to the IoT such as apparel and consumer goods products using innovative technologies ranging from visual tags to printed electronics, NFC/RFID, Bluetooth and LPWAN devices.
The top brands we work with such as Coca Cola, Unilever, Diageo, Mondelez or Avery Dennison leverage our system to connect with their customers, optimize the flow of goods, provide trustable provenance information and fight illicit trade and counterfeit goods. To make all of this work we've invented the Web of Things and URLs for products being standardized at W3C and GS1.
Working with us means tackling large scale Web challenges, like managing up to 1.5 millions transactions per minute but also staying ahead of the curve technology wise. For instance we have successfully applied blockchain and machine learning with our customers to resolve real-world problems.
Responsibilities
Create cutting-edge Progressive Mobile Web Applications, using React Native and Java Script
Develop native Android and Apple iOS mobile applications and SDKs.
Drive, improve, and optimize the mobile development processes using an Agile methodology.
Work on architecture, code development, test driven development, debugging.
Coordination with in-house and external developers.
Contribute to documentation (e.g., instructional and technical specifications), code samples and tutorials for enterprise and community users.
Maintain a high awareness of industry issues and trends – particularly with regards to accessibility, usability, and related emerging mobile technologies and frameworks.
Requirements
Strong technical abilities in Android mobile application development, implementation and support in particular with React Native
Experience with Native, Hybrid and progressive Mobile Web App development
Desirable
Java development with the Android SDK
Apple iOS development with Objective-C, Swift or other
Experience working with React JS and Expo
An eye for web/graphic design and UX definitions
Excited by all things IoT!
Experience working within cloud-based/SaaS environments
Socially intelligent with excellent communication skills
Degree educated in engineering (BA/BS)
What's in it for you
Great team
State of the art, cool, centrally located office with warm atmosphere which creates good working conditions
Your opinion matters
You can improve product, processes, and tools
You are changing the way the world works by making EVRYTHNG platform
Competitive salary
Client video presentation