.NET Developer (Full Stack) for Silicon Labs (Kyiv)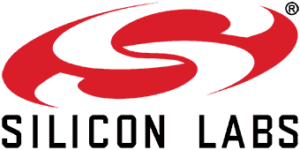 Silicon Labs software and mixed signal engineering teams create solutions for customers in diverse markets including IoT, internet infrastructure, industrial automation, consumer, and automotive. You can see our technology inside the products from the market leader in home automation, electric vehicles, green technology, smart TVs, and home voice control automation.
Description
On behalf of Silicon Labs, Ciklum is looking for a .NET Developer (Full Stack) to join Kyiv team on a full-time basis.
Our team works with Z-Wave the part of Silicon Labs.
Z-Wave® technology is an open, internationally recognized ITU standard (G.9959). It is one of the leading wireless smart home technologies in the market today, with more than 2,400 certified interoperable products worldwide. Represented by the Z-Wave Alliance and supported by more than 700 companies around the world, the standard is a key enabler of smart living solutions for home safety and security, energy, hospitality, office and light commercial applications.
What we are using:
Visual Studio 2017 Professional
Net.Core; Node.js
C# as language of choice, Python, C, C++ as example sources
NUnit as primary unit testing framework
Responsibilities
Write well designed, testable, efficient code by using team recommended development practices
Help maintain code quality, organization, and automatization
Create and maintain software documentation
Perform unit and system level testing on applications.
Coordinate with other team members
Web UI
Requirements
2+ years of .NET software development experience
Strong C#, .Net Core and Asp.Net knowledge and experience
js or Angular or alternative
Understanding of software design patterns and effective development methodologies
Understanding of multithreading and real-time software architectures
XML (utilization via DOM and/or SAX, XPATH, XML Schemas, XSLT)
Basic understanding of electronics hardware
Ability to participate as a member of a team
Good time management skills
Intermediate level of English
Desirable
Software development experience with C, C++, Python a plus
Personal skills
Acting as a Team player and having highly developed communication skills, both toward co-programmers and project manager;
Being committed to timely delivery of quality results;
Being innovative in his/her work;
Documenting own code and general functionality.
What's in it for you
Unique working environment where you communicate and work directly with client;
Variety of knowledge sharing, training and self-development opportunities;
Competitive salary;
State of the art, cool, centrally located offices with warm atmosphere which creates really good working conditions.