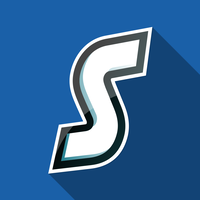 Stoiximan / Betano Group is one of the fastest growing GameTech companies in Europe https://www.linkedin.com/company/stoiximan-gr/
Stoiximan is a GameTech company with a human centric approach, headquaters based in Greece (Athens & Thessaloniki). We are No1 online operator in South-Eastern Europe with more than 300.000 active users and 600 employees (number with sevenfold increase in just 3 years!)
Innovation is the basis of our growth and sustainability.
This is why we are investing in developing our own technology that will enable us to realize our vision offering even higher quality entertainment experiences that will establish us among the leading Game Tech companies in Europe, while strengthening our global competitiveness.
Our success is strongly linked to a healthy, high-quality experience for all.
We ensure a credible environment through:
Responsible service: A secure and trustworthy environment from a certified and legitimate gaming service provider. Also a member of the Sports Betting Integrity organization (ESSA), to further strengthen the efforts for integrity and security of gaming services.
Responsible products: Continuously improving our products, we invest in innovation and development. We go beyond compliance and apply special features for the safety of our customers.
Privacy: Ensuring the privacy and protection of personal data is a crucial pillar in the design and operation of our services.
Betano implements an extensive sponsorship program, supporting sports industry, sports clubs, national teams, as well as individual athletes. We support more than 400 athletes through sports sponsorships.
Description
On behalf of Stoiximan, Ciklum is looking for Junior .NET Developer to join Kyiv team on a full-time basis
Software engineers in Stoiximan are responsible for a multitude of projects, from our customer-facing websites and mobile applications to our admin and internal tools and backend services, most of them high volume / high traffic affairs. Regarding infrastructure numbers, we have more than 70.000 concurrent users, generating over 2.000 financial transactions/sec.  Tech stack
Most of our sites and services are written in C# / ASP.NET. Newer services are written in .NET Core. New applications use vue.js in the front-end while older ones use server-rendered (Razor) views in combination with jQuery & Knockout.js. MS SQL server is used for most of our storage needs, but also use Redis and ElasticSearch when it makes sense to do so. RabbitMQ is our go-to message broker. We use Gitlab for code versioning and CI, and the Atlassian stack for tickets and documentation.
Responsibilities
Create new solutions and see them through, from conception to production
Turn requirements into simple and sophisticated technological systems. Our large scale, highly available infrastructure is at the core of that challenge
Value engineering quality by writing testable, clean and re-usable code
Use their passion for technology to find new and efficient ways to solve day to day challenges
Ship high-value features quickly
Challenge the status quo and improve their team and their product
Requirements
1+ years of experience developing production level software using C#
Basic CS knowledge (big-O notation, common data structures etc)
Basic OOP principles (inheritance, polymorphism etc)
Experience with ASP.NET MVC
Good understanding of basic web technologies like HTTP, REST etc.
Basic SQL skills (querying, creating/inserting tables)
DRY attitude
Fluent in English, both oral and written
What's in it for you
Possibility to work in a successful and highly innovative company
Passionate team, which loves what it does and ready to share knowledge
Competitive salary
Open atmosphere
Dynamic and challenging tasks