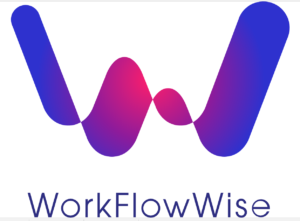 At WorkFlowWise, we work with companies to unlock their digital advantage. Our cloud-based workflow apps and solutions become a key to success. They combine operational efficiency with business outcomes.
We take workflow automation to a new level to deliver a digital edge that drives growth. We provide ready-to-use enterprise apps as well as tailor-made solutions. Our solutions are quick to develop and implement; easy to integrate and use; straightforward to manage and change; and they can extend throughout a transactional business process to create customer intimacy and engagement.
Established in the Netherlands in 1997, WorkFlowWise today builds on a strong heritage of developing and implementing hosted workflow automation solutions for the Procure-to-Pay process. With a focus on the evolving needs of companies in the 21st Century, WorkFlowWise knows how to take advantage of leading-edge cloud technologies for any type of transactional business process.
Description
On behalf of WorkFlowWise, Ciklum is looking fora .NET Full Stack Developer for our team in Dnipro  on full-time basis.
With the WorkFlowWise low-code platform for workflow automation we automate processes to optimize businesses.
Responsibilities
Develop new features.
Write unit/ integration tests.
Optimize application for maximum speed and scalability.
Maintain technical infrastructure (continuous integration, automated deployment).
Collaborate with the business team to make the best products. We don't do projects, we make products.
Demonstrate new features to product stakeholders, take active part in planning and retrospective meetings.
Take part in company's all hands meetings to be aligned with company strategies and quarterly rocks.
Keep up with Agile best practices.
Requirements
3+ years of development experience with C#.NET
3+ years of ASP.NET/Web.API experience
1+ years of at least one of the main JS frameworks: Angular/React/Vue
Real experience in unit testing
Software Design knowledge: SOLID, OOD, Design patterns, Distributed application paradigms
Entity framework
Desirable
State management tools: Redux/MobX/NGRX/NGXS etc.
Hands-on experience with Microsoft Azure and MS SQL Server
Personal skills
Curious and excited to try new things
Open for debate and a smart thinker
Accountable for your own results
Like to have fun even though we are very serious about our jobs
What's in it for you
You will create interesting and complex products, using the latest technologies;
The market we operate in is still young and expanding incredibly fast;
Work in the team of senior people who care about the product;
Visit conferences and get access to Pluralsight for new knowledge.
Meet the whole company team once a year in one of the European cities for bursting team spirits and knowledge activities.