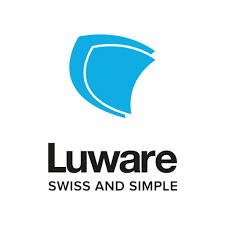 The Luware Company is a Swiss enterprise, which develops unified communications solutions based on Microsoft Unified Communications technologies and brings Skype, among other functionalities such as telephone and Social Media, into customer service. You are going to be a part of the team, which develops a call center based on MS Skype for business. We base our solutions on agile and modern tools and technologies.
Description
On behalf of Luware, Ciklum is looking for .Net Web Developer to join Minsk team on a full-time basis.
Responsibilities
Be part of the Scrum Team following joint goal, working close to developers, QAs, Product Owner, Scrum Master;
In this role you will be responsible for the agile development of object-oriented software;
You will work in Scrum framework extended by various efficient agile development practices;
You will take part of the entire development process: from design, planning and setting of the design through to the final development;
You contribute significantly to the success of the product and therefore of the company;
In addition, you analyze the risks, assess the feasibility of projects and constantly keep the highest possible user-friendliness of the software in the field of view.
Requirements
A degree in business computer science or computer science;
Strong experience in web-applications development (JavaScript, Angular and AngularJS, ASP.NET Web API, HTML/CSS) is required;
Experience in Unit Testing is required;
Experience in SQL is a plus;
Experience in Kendo UI is a plus;
Interest in always being up-to-date on applied technologies;
Willing to take ownership and be responsible for his/her own work;
Ability to follow procedures and contribute to enhance them;
Analytical thinking and understanding of business processes are important to correctly reflect customer needs;
Good English, both written and verbal.
What's in it for you
Possibility and encouraging of self-education;
Unique working environment where you communicate and work directly with client;
Variety of knowledge sharing, training and self-development opportunities;
Business trips to Switzerland;
Competitive salary ;
State of the centrally located offices with warm atmosphere which creates really good working conditions.