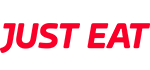 JUST EAT is the world leader in online takeaway ordering - processing millions of orders across 12 major markets, with a clear #1 position in all of these. We have achieved this by building a growing network of over 63,000 restaurant partners and continuing to commit major investment into our technology platform, our brand and our people. Just Eat is now firmly established as one of the UK's leading consumer brands, we are all about choice and are helping the nation 'find your flavour' as we embark on creating the world's greatest food community.
Following our IPO in 2014, Just Eat is now well established as one of the most successful, innovative and high growth technology companies in Europe, with year-on-year order growth of over 50%.
Our people are at the heart of everything we do. Globally we have 2500 Just Eaters. They embody our values: Make Happy, Razor Sharp and Big Hearted. We truly believe it's the people that make Just Eat the great company it is. We have an incredibly open culture. We're about making everyone feel comfortable, sharing ideas and trying out new things.
Description
On behalf of Just Eat, Ciklum is looking for an Operations Engineers for our team in Kyiv on full-time basis.
The Service Operations Team are responsible for the primary operation & availability of JUST EATs platforms and services around the world. The team are responsible for identifying and resolving issues in production (ideally before they become visible to customers) and working with the wider engineering community to ensure we chase down and mitigate areas of risk.
You'll be working as part of the wider Reliability Engineering department to help define and shape the future of our platform and services.
Responsibilities
As an Operations Engineer, you'll provide support to the team in a number of ways. For the majority of the time you'll support the team by:
Troubleshooting, reproducing and mitigating issues in our production environments
Mentoring other team members.
Owning development projects, providing technical guidance and delivering against the Reliability Engineering roadmap.
Designing and Implementing Wargames to test our operational response and Identify areas of weakness in our platforms.
Technical and Management Escalation point for SOC engineers.
Once a month you'll support the team by coordinating them during our peak periods of Thursday, Friday, Saturday evening.
Requirements
Evidence of Strong Troubleshooting, problem solving and investigative skills
Experience of AWS or Other cloud providers
Major Incident Management on production platforms at scale
Experience working with distributed cloud based platforms
Experience Automating of operational tasks / Processes using Powershell or other scripting languages
Understanding of Relational and/or NoSQL data structures
Desirable
Worked with C# .net
Experience of ELK &/Or Graphite / Grafana
Used APM Tools in production before
Operated a production Windows Environment
Experience Chaos Engineering / Failure Injection Testing
Experience of working in an Agile Environment
Personal skills
Our principles are at the core of how we meet our responsibilities. As a member of your team, you'll need to demonstrate those principles and make them a core part of how you work day to day:
Do the right thing
Take responsibility
Be transparent
Continuously improve
Take pride
What's in it for you
You'll operate global AWS Platforms at scale, we'll provide the training and support to help you do that. In addition to the £1000 / year training & conference budget we'll support you through AWS certification by the end of your first year
We'll believe and trust in you and your abilities. So you and your team will have the authority to make the technical decisions you need to meet your responsibilities to the rest of the platform and company.
An environment in which good, evidence-based arguments are always listened to, and will win out.
Regular 1-to-1 meetings with your manager, with support and guidance to set and then meet personal career objectives.
An open, friendly and fun environment; we have a relaxed dress code and regular social events.
Regular hackathons – use your imagination, ideas and technologies of your choice to innovate and deliver prototypes of new products.
Client video presentation