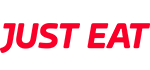 JUST EAT is the world leader in online takeaway ordering - processing millions of orders across 12 major markets, with a clear #1 position in all of these. We have achieved this by building a growing network of over 63,000 restaurant partners and continuing to commit major investment into our technology platform, our brand and our people. Just Eat is now firmly established as one of the UK's leading consumer brands, we are all about choice and are helping the nation 'find your flavour' as we embark on creating the world's greatest food community.
Following our IPO in 2014, Just Eat is now well established as one of the most successful, innovative and high growth technology companies in Europe, with year-on-year order growth of over 50%.
Our people are at the heart of everything we do. Globally we have 2500 Just Eaters. They embody our values: Make Happy, Razor Sharp and Big Hearted. We truly believe it's the people that make Just Eat the great company it is. We have an incredibly open culture. We're about making everyone feel comfortable, sharing ideas and trying out new things.
Description
On behalf of Just Eat, Ciklum is looking for PHP Developer/WebMaster for our team in Kyiv on full-time basis.
EAT.ch is established online takeaway market leaders in Switzerland. EAT.ch future growth and stability are critical to the wider success of the JUST EAT Group. Our engineering team is responsible for delivering all the changes to EAT.ch high-transactional platform and has a complete feature ownership all the way from initial technical design to ensuring they operate successfully in production at peak times.
Responsibilities
Web Development and maintenance of our partner's e-commerce, blog, landings
Implement product designs by programming in a variety of languages and using a variety of technologies
Responsible for On-page SEO, launch and update of landing pages.
Run A/B Testing
Be responsible for adding, updating the Schema for our pages and emails (schema.org)
Integration Internet Booking Engine, Google Analytics, Google Tag Manager Settings, Search Console and other Marketing partners
Actively participate in code review and knowledge sharing sessions.
Apply configuration management, version control, best practices and standards
Research and evaluate the latest software technologies (including open source libraries and 3rd party products) for inclusion in the development process
Update job knowledge by participating in educational opportunities; reading professional publications; maintaining personal networks; participating in professional organizations
Communicate status to team members and manager
Communicate with both internal and external clients to ensure delivered code is properly delivered and documented
Assist Professional Services/Support staff as required with complex investigations of technical issues
Requirements
Requirements:
Backend:
3+ years Strong knowledge PHP
Working knowledge of website management tools
Experience operating CMS (WordPress, Drupal, MCMS).
Ability to work alone or as part of a team
Pro-active and able to prioritize, meet deadlines and deliver consistently well under pressure
Excellent communication and teamwork skills
2+ years working in a Linux environment
 Front-End skills:
1+ year Experience of a JS with a production-ready application (e.g. Vue, Angular, React)
Experience of working with responsive layout
Familiarity with web standards
Experience with Sass or Less.
NPM, webpack
SEO & Analytics
Knowledge of current digital trends and best practice
Working knowledge of current SEO practices and principles
Working knowledge of Google Analytics and CRO tools such as (Ex: Optimizely, ClickTale, MouseFlow etc)
Understanding google's projects for PageSpeed and AMP.
Desirable
Experience working in an E-commerce company.
Experience in writing automation tests (PHPUnit/Selenium)
Experience with frameworks such as Laravel/Symfony
BEM
Personal skills
Ability to work collaboratively with others both locally and remotely.
Strong communication skills, both written and verbal English.
Continuous improvement
What's in it for you
We'll believe and trust in you and your abilities. So you and your team will have the authority to make the technical decisions you need to meet your responsibilities to the rest of the platform and company.
An environment in which good, evidence-based arguments are always listened to, and will win out.
Regular 1-to-1 meetings with your manager, with support and guidance to set and then meet personal career objectives.
An open, friendly and fun environment; we have a relaxed dress code and regular social events.
Regular hackathons – use your imagination, ideas and technologies of your choice to innovate and deliver prototypes of new products.
Client video presentation