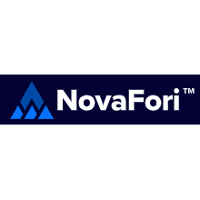 NovaFori delivers marketplace technology to enterprise size customers for commodity, financial predominately B2B environments. It counts amongst its customers Christies, Leaseplan, Lloyd's of London, and other worldwide recognized brands.
If you are passionate about creating great software and want to work somewhere where a blind insistence on suits, tidy haircuts and lumbering bureaucracy is actively shunned in favor of pragmatic focus on being effective and doing things well then NovaFori could be the place for you.
Description
On behalf of NovaFori, Ciklum is looking for a Product Owner to join our Malaga team on a full-time basis.
The Product Owner understands our client's business goals and provides direction and leadership to the development teams to maximise the value of our products.
To be successful in this role you will need excellent communication skills and be able to build trusting relationships across internal and external stakeholders. You will be responsible for ensuring that priorities are understood, clearly communicated, delivered on time, and produce the desired results. Working closely with our client's product managers and our Delivery teams, you will be responsible for leading the teams to deliver outcome driven results.
Responsibilities
Product ownership for the customer, including definition of roadmap and owning and prioritizing the team's backlog in a collaborative and proactive manner
Understand the client's problem space and ensure alignment with business and stakeholder goals and our product portfolio strategy
Lead and facilitate workshops and interviews to clarify business outcomes and elicit user needs, translating them into requirements
Use proven tools and techniques such as Impact Maps, Story Maps, user process flows, Kano and MoSCoW methods, multivariate and cohort analysis, to develop, document and prioritise Epic and Feature requirements
Definition of precise and accurate user story acceptance criteria that will be used by developers, test automation frameworks and end-customer product owners to ensure that the customer's intent is effectively captured
Balance sprints priorities between Discovery (tech debts, automation, etc.) and Delivery (new features), always negotiating with Stakeholders
Increment, release and roadmap planning utilising Agile planning and estimation techniques
Provide leadership to and be active participant in team collaboration events and Scrum sprint ceremonies
Prioritise efforts and identify and manage risks and dependencies within and between inter-connected projects
Responsible for ensuring maximum value delivered by development team including, measurement and reporting on performance and outcomes using appropriate systems, tools and techniques, encouraging a culture of continuous improvement and data driven decision making
Requirements
3+ years' experience in similar role with demonstrable experience in product and project management and business analysis
Certified in Agile methodologies (Scrum, CSPO)
Educated to Degree level (or equivalent work experience)
English (fluent, professional proficiency essential) and proven exceptional communication skills
Spanish (preferred)
Demonstrable ability of successful product management, including planning and delivery in an Agile environment
Experience working with following tech stack will be highly valuable: AWS, .NET Framework, .NET Core, JavaScript/TypeScript, React.js, ASP.NET MVC/WebAPI
A strong appreciation of what makes a great user experience, and how that translates into success for businesses
Experience working directly with customers, developers, and designers
The ability to communicate objectives, plans, status and results clearly, focusing on critical key points
Experience leading feature development or product integrations with lots of moving parts
Ability to anticipate, recognise, and work through resistance or setbacks independently
Leadership skills and ability to drive collaboration across and within teams
Solutions oriented, with a track record of identifying and implementing creative solutions
An analytical and inquisitive mind-set with the ability to translate business cases and analysis into tangible benefit for the user
What's in it for you
Job opportunity where you can apply your skills and grow professionally in an incredible team
Variety of knowledge sharing and training opportunities within a successful growing company
Unique working environment, with cool and nicely located offices, with warm atmosphere which creates positive working conditions
Competitive salary
Long-term employment with 23 working-days paid vacation and other social benefits