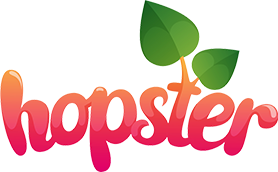 Hopster mission is to make screen time a win-win for parents and children. We do that by helping kids to learn through the shows they love, striking a balance between learning and fun. As one of the top-ranking kids apps on the App Store in 20 countries and counting, one of the App Store's Best of 2015 and 2016 selection, as well as Kidscreen 2018 & 2017 Best Streaming Video Platform and Best App in the Little London Awards 2017, we already do this for over 1 million families. Our users are children between 2-6yrs old (and their parents). Our investors and advisors include Sony Pictures Television, Sandbox & Co, Peter Read (LoveFilm), MADE.com CTO Jonathan Howell, and Davina McCall.
Description
On behalf of Hopster, Ciklum is looking for Product Owner (B2B Partner Integrations) to join Kyiv team on a full-time basis. Join a small but nimble product team in a successful, rapidly growing start-up.
In addition to our direct to consumer products, we distribute our products via internet, mobile and cable television networks around the world.  We're looking for a product owner to work with our business development, commercial partners and software development teams in order to integrate Hopster products into our commercial partners' networks.
If you have a background in a relevant role, love working with a passionate team and want kids to watch and learn good stuff, this job could be perfect for you.
Responsibilities
Working closely with our business development team to manage integration schedules.
Working with commercial partners to establish and validate requirements.
Specifying requirements as User Stories & Tasks to guide new development.
Creating of new integration work with a cross functional team.
Mapping business processes & workflows
Participate in Agile ceremonies such as planning and retrospectives
Maintaining and optimising our existing partner integrations.
Coordinating work or research with London based Product Managers.
Requirements
Care about and believe in our mission – making screen time a win/win for kids and parents
Have demonstrable experience as a product owner or business analyst in an agile (Scrum or Kanban) environment
Have proven skills in planning & managing complex projects from discovery though delivery
Have worked with cross functional teams (designers, developers, stakeholders)
Be self-motivated, resilient and able to make and manage your own work
Actively following the latest trends in your field and be keen to evangelise them to others
Want to join a fast-growing start-up (even if you don't have prior experience in a start-up environment)
Personal skills
You'll need to be a self-starter, very well organised, a great communicator, and comfortable managing multiple projects at once.
Ideally, you'll bring a good mix of analytical skills, creativity and pragmatism to the table too.
We're a small team with a big vision, so there's plenty to get involved with and real ownership to be had over your tasks.
What's in it for you
We are a diverse, ambitious team. We strive for a fast, fun, and creative environment. We embrace new ideas and work together to build a better Hopster.
Everyone gets as much responsibility as they can handle and, as a rapidly growing company, we'd expect to offer people who perform well plenty of future growth opportunities.
We're a techy bunch, we're always looking for ways to do things better and truly believe in our mission to make Hopster a win/win for kids and parents.
You'll get a personal project day each month where you can work on something that interests you.
The food and drinks at the end of the sprint are on us.
Still sound good? Get in touch. We look forward to hearing from you.