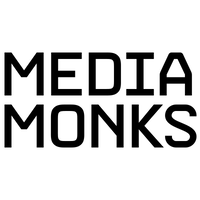 MediaMonks is a global creative production company. We partner with clients across industries and markets to craft amazing work for leading businesses and brands. Our integrated production capabilities span the entire creative spectrum, covering anything you could possibly want from a production partner, and probably more.
From creative campaigns and content to bespoke development and design, MediaMonks works above the line and below the fold at the intersection of creativity and technology. We operate across teams, time zones and technologies with an incredible in-house team of 900+ Monks. Our work is recognized by advertising and craft awards around the world, producing 128 Cannes Lions and over 225 FWAs to date.
Founded in 2001 and rooted in digital, you can find us anywhere on the Web as well as in San Francisco, Los Angeles, New York, Mexico City, Buenos Aires, São Paulo, London, Amsterdam, Stockholm, Dubai, Singapore and Shanghai.
In 2018, MediaMonks joined forces with S4 Capital to build out the production platform of the future. Under the direction of Sir Martin Sorrell, we're increasing our firepower on all fronts, adding more Monks, monasteries and capabilities such as digital media buying and first-party data.
Description
On behalf of MediaMonks, Ciklum is looking for a Project Coordinator to join the Dnipro team on a full-time basis.
MediaMonks produces digital marketing content for advertisers. Since 2001 they produced & delivered thousands of campaigns for international clients such as Google, Adidas, Tommy Hilfiger, Netflix, Procter & Gamble, Unilever and many others.
Their production work is solid & scalable. They deliver on time, with no surprises other than a terrific result. Their projects have a short turn-around time and deadlines are tight. Their clients are demanding, they work with A-class designs and the required level of pixel-perfection is very high. MediaMonks' headquarters are in Amsterdam and we have a production team in Dnipro, in Ciklum. MediaMonks is the world leader in creative digital production.
Responsibilities
Control the process of task completion
Monitor quality assurance
Perform reporting
Take End-to-End project management responsibility for digital campaign productions & localizations
Requirements
English: advanced or upper-intermediate. Will communicate with onshore clients directly, verbally and in writing
Able to structure the working process and deal with the multiple production streams
Solid communication skills
Understanding of digital production technologies. Willing to learn much more about it
Desirable
Experience in working with JIRA or any other task management & tracking tools
Personal skills
A professional & easy communicator
A team-player, willing & able to work hard and do over-time
Able to work under pressure and meet deadlines
A systematic, fast and accurate worker
A team-player, willing & able to work hard and do over-time
A professional & easy communicator
Eye for detail, high level of accuracy
Dedicated, willing to learn a lot fast
Resilient
What's in it for you
A great, international team to work with
A chance to work on world-class campaigns, for global advertisers
Business trips to our headquarters in the Netherland
Continuous learning & professional development
Client video presentation