Project Manager for Mercedes Pay (Kyiv)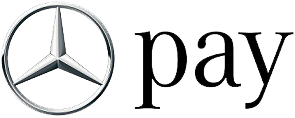 Mercedes Pay S.A. is a young, innovative start-up in the field of mobile/online payment. Our goal is to establish the new standard for payment processes. 'Mercedes pay' is the electronic payment system for services provided by the Daimler Group. It is a fundamental component of Daimler's mobility and digitalization strategy. As a part of the Daimler group, we are ambitious to make the products and services that Daimler offers even more appealing with the new payment system.
Description
On behalf of Mercedes Pay, Ciklum is looking for Project Manager to join Kyiv team on a full-time basis.
Become a part of Agile team delivering digital payment platform for Mobile Payment, E-Money Solutions, crypto currencies and Voucher & Loyalty Solutions to serve every kind of business based on modern web Java technologies, such as Java 8, Spring Boot, Spring MVC, Spring Security, Kafka, Discovery, PostgreSQL, MongoDB, Gradle etc.
Responsibilities
Lead a team of highly talented and motivated software professionals.
Conduct day-to-day client communications. Build credibility and trust. Promote transparency. Manage expectations
Represent the team effectively by keeping things realistic. Avoid slippage. Mitigate risk
Interact directly and frequently with stakeholders and Product Manager
Oversee the entire software development life cycle
Requirements
3+ years managing software projects with 10+ team members
Superlative interpersonal and communication skills, including good presentation skills
Familiarity with Agile software development methodology (Scrum and/or SAFe). Experience taking proactive action to improve project velocity and code reliability
Advanced English skills
An entrepreneurial mindset and an appreciation of a start-up context are essential.
Desirable
Technical background
E-commerce or banking/financial experience
What's in it for you
Unique working environment where you communicate and work directly with client
Usage of the latest technologies and tools to develop and deliver amazing products
State of the art, cool, centrally located offices with warm atmosphere which creates really good working conditions
Medical insurance