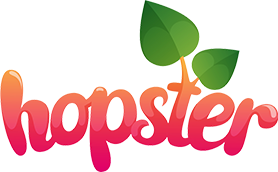 Hopster mission is to make screen time a win-win for parents and children. We do that by helping kids to learn through the shows they love, striking a balance between learning and fun. As one of the top-ranking kids apps on the App Store in 20 countries and counting, one of the App Store's Best of 2015 and 2016 selection, as well as Kidscreen 2018 & 2017 Best Streaming Video Platform and Best App in the Little London Awards 2017, we already do this for over 1 million families. Our users are children between 2-6yrs old (and their parents). Our investors and advisors include Sony Pictures Television, Sandbox & Co, Peter Read (LoveFilm), MADE.com CTO Jonathan Howell, and Davina McCall.
Description
On behalf of Hopster, Ciklum is looking for QA Automation Engineer to join Kyiv team on a full-time basis.
Responsibilities
Under the direction of the Product Owners and CTO, working closely alongside other members of our QA team, you'll be responsible for:
Creating automated test suites and scripts for our mobile, web and backend platforms
Writing manual test cases and plans for new and existing features
Conducting manual testing of new features and functionality
Coaching and mentoring manual test analysts in test automation
Managing manual test script repositories
Developing and reviewing regression test suites
Defect management and bug prioritization
Ensuring high quality and accuracy is maintained through to software release
You'll be working across the core Hopster platforms, including mobile, web and TV. As you'll be working across several projects and platforms so you must have an ability to effectively prioritize  and manage your workload.
Requirements
2+ years of experience in a test automation role
Experience with a range of automation test tools for mobile, web and RESTful API (tools like Appium, Selenium)
Knowledge and experience of developing robust, maintainable, efficient automated test frameworks
Coding skills to develop frameworks and automated tests using languages such as Python
Proven experience with Continuous Integration and Jenkins
Knowledge of SDLC and Agile testing processes
Proven experience of manual testing across mobile, web and TV applications
Experience on all testing models : Functional, Integration, System, Regression, UAT, Smoke & Sanity
Keen observational and analytical skills
Careful attention to detail
Desirable
An ISTQB Foundation in Software Testing desirable
API manual and automation testing (Postman or equivalent)
Website automation testing (Selenium or equivalent)
Experience with automated testing in graphical games development
Experience with Atlassian tools (JIRA, Confluence)
Development/coding experience
What's in it for you
We are a diverse, ambitious team. We strive for a fast, fun, and creative environment. We embrace new ideas and work together to build a better Hopster.
Everyone gets as much responsibility as they can handle and, as a rapidly growing company, we'd expect to offer people who perform well plenty of future growth opportunities.
We're a techy bunch, we're always looking for ways to do things better and truly believe in our mission to make Hopster a win/win for kids and parents.
You'll get a personal project day each month where you can work on something that interests you.
The food and drinks at the end of the sprint are on us
Still sound good? Get in touch. We look forward to hearing from you.