QA Engineer (Desktop Applications) for Tobii (Kyiv)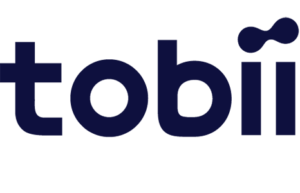 Eye tracking is a technique that measures exactly where a person is looking on a screen, and is about to revolutionize our world just like the mouse did 20 years ago. Tobii is leading this revolution. Tobii is a growing company that develops eye tracking products for researchers, people with disabilities, interaction designers and advertising agencies.
Description
On behalf of Tobii, Ciklum is looking for QA Engineer (Desktop Applications) to join Kyiv team on full-time basis. We are hiring a technology hungry Engineer.
As a Quality Assurance Engineer, you will be part of an agile software development team in which you will be the key person making the team strive for great quality in our Windows desktop applications and interaction with our other products.
Tobii Pro supplies eye tracking-based solutions for testing and analysis purposes. Tobii's solutions are used to develop and enhance product design and interface by giants like Google, Microsoft, Unilever and Sony. Eye tracking is also used by researchers in a variety of academic disciplines. If you want to work with innovative, market-leading products, we have the job for you!
Tobii Pro R&D invents and develops highly advanced and complex hardware and software products, packaged into user friendly and complete solutions to both existing and new market segments.
Our competences range from electrical design, mechanical design, cameras, optics, embedded development, algorithms and network communication, to desktop software development, video streaming, cloud service development and quality assurance.
Responsibilities
Analyze test strategies for new features;
Perform manual and automated testing using physical devices such as eye-trackers and other sensors;
Improve test infrastructure;
Write Tests in C# (Integration, UI tests);
Extend existing continuous integration system with new tests and test approaches;
Synchronize test strategies and plans with other teams, some of them located in Stockholm, Sweden.
Requirements
At least 3-4 years of QA experience;
Strong analytical skills;
Understanding of test design techniques;
Base skills in at least one programming language;
Good spoken / written English;
Proactive thinking and initiative mindset.
Desirable
Experience in testing Windows Desktop applications;
Hands-on experience in test automation;
Practical knowledge in computer hardware and software applications in general;
Experience in:
BDD (Gherkin);
Continuous Integration Tool (TeamCity, Jenkins for ex.);
Integrated Development Environment (Visual Studio for ex.);
Knowledge of Agile Methodologies.
What's in it for you
Tobii offers a dynamic environment with fast growing teams of driven and flexible individuals, ready to take on challenges and responsibility.
Working at Tobii is like being in the heart of innovation. We invent and develop high-technology products and we always strive to create cutting edge technology. The world of Tobii is largely about developing and selling new technology and products. This means that Tobii offers a wide range of opportunities to its current and future employees. It also means that you will meet a mix of people with different profiles and personalities who create an open and compelling work environment.
Tobii always support you with training and education in the areas where you want to develop.
At Tobii we love what we do – we work hard, play hard, and make every day exciting.
We offer:
Friendly team;
Business trips;
Courses and conferences;
Team buildings;
English courses;
Medical insurance.