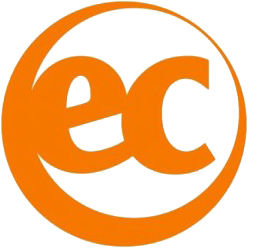 Established in 1991, EC has grown from one small family-run school on the island of Malta to a thriving community of 20+ schools across Canada, USA, UK, Malta, South Africa and Ireland. Our mission is to help students succeed in a global community.
With cutting edge academic research and development, unbeatable locations and excellent school facilities, we are committed to delivering the best learning and life experiences possible.
Last year we helped over 45,000 students from 140 countries achieve their language goals and realise their dreams.
Description
On behalf of EC English, Ciklum is looking for a QA Engineer to join the Kyiv team on a full-time basis
Responsibilities
Create detailed, comprehensive and well-structured test plans and test cases;
Provide clear and detailed written reports of bugs to the development team;
Participation in development of test automation framework architecture;
Enhancing and maintaining automated testing frameworks;
Integrating automated testing into CI process;
Test data and test environment preparations;
Making conclusion and reporting about stability of the product under test;
Possibility to perform testing activities on several projects, communicate with developers and project managers.
Requirements
3+ years of professional experience in Manual Testing as well as automated testing;
Good experience in functional and integration testing;
Experience in in designing, writing and executing test cases;
Experience with implementation of automated testing for a project or system;
Experience with continuous integration processes and tools;
Experience of working with version control systems (e.g. GIT, SVN and others);
In-depth knowledge of test automation approaches and procedures;
Good experience with API level testing;
Good knowledge of different testing methods, techniques and types;
Understanding of Agile/Scrum;
Master's or Bachelor's degree in Computer science or relevant;
Good English skills – Intermediate and above.
Desirable
Knowledge of programming languages, such as C# or/and Javascript would be a great plus;
Good Knowledge of SQL.
Personal skills
Good analytical skills;
Good team player, motivated to develop and solve complex tasks;
Strong communication and problem solving skills;
Self-motivated, self-disciplined and result-oriented;
Strong attention to details and accuracy.
What's in it for you
a competitive package;
the prospect of travel to the UK and/or Malta;
the opportunity to broaden your skills by working with a team which uses the latest technologies to solve interesting challenges;
to be a part of the team which develop cloud-based applications and services that will deliver rich functionality and uniquely position EC at the forefront of technology in the International Education sector.