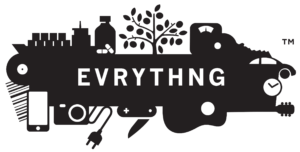 EVRYTHNG is the Internet of Things Smart Products Platform that connects any consumer product to the Web, and manages real-time data to drive applications. The world's leading consumer product manufacturers work with EVRYTHNG to manage billions of intelligent online identities in the cloud for their products, deliver real-time interactive experiences and support services to consumers, and connect with the ecosystem of other applications and products in their digital lives.
Description
Ciklum is looking for a QA Engineer to join the EVRYTHNG project in Minsk on a full-time basis.
Job purpose:
EVRYTHNG is looking for QA Automation Engineer to work within the software development on our highly scalable award winning IoT platform.
As EVRYTHNG QA engineer, you be required to pair with developers to test IoT platform end to end, at the user acceptance level and at a code level, both manually (exploratory) and with automated tools. You will be expected to do functional and non-functional testing. A critical part of the role will consist of helping the team to define and get clarity around the acceptance criteria and getting stories to a definition of ready status. You will also be responsible for collaborating with team members to get the stories to definition of done.
Responsibilities
As a QA engineer you will be responsible for testing all EVRYTHNG products (Frontend, Backend, SDK's, Mobile products) to reveal quality and risk related information with the intent of informing a decision. You will also contribute to the creation of test strategies and the diagnostic of complex issues
Works closely with the PO to understand and provide feedback on the gaps/anomalies on functional requirements and acceptance criteria to ensure quality is built into the product
Ensure stories reach the definition of ready and testability and testing issues are discussed during product backlog grooming and sprint planning
Proactively learn and apply modern testing principles
Get stories to the definition of done by either leading testing, pair testing with developers or reviewing testing that developers have performed
Can tell the testing story, explain risks found during the testing, and the impact assessment of these risks to technical & non-technical stakeholders
Supports the development of standards/tools/techniques for Automated Testing
Employs automated testing techniques, particularly to support regression testing across all product platforms
Contributes to the 'Testing in Production' engineering strategy
Extensively use production data to determine the quality of the product and identify risks in the product
Works closely with the scrum team, particularly Dev Ops and the Developers to ensure that quality code can be released into live on a regular cycle
Keep up to date with the evolution of the testing industry
Takes part in the QA chapter and adds valuable input
Requirements
The successful candidate would have to possess the majority of the following experience:
Degree in Computer Science or equivalent combination of technical education and work experience
Strong knowledge of QA methodology e.g test design and test techniques. either from BBST courses or ISTQB. (certification itself is not requirement but the ability to demonstrate strong knowledge of software testing is)
knowledge of a programming language and basic programming concepts, preferably either in Java or JavaScript
Experience with RESTful Web Services and API Testing using tools such as POSTMAN or something equivalent
Experience with doing performance testing using JMeter/Gatling and Flood.io or something similar
Experience with NoSQL databases and doing basic queries
Understanding of how to help teams implement tests at the right level of the pyramid
Experience of using Git and GitHub
Experience of looking at production data to determine quality or find issues. Similar tools such as LogEntries, Pingdom, AWS cloud watch would be preferably
Strong at bug management and writing good bug reports. However, prefers post-it notes and communication to get bugs fixed asap
Excellent communication, especially in terms of making change across multiple teams
Internet of Things – Production or as a hobbyist
What's in it for you
Employment under the law of the Republic of Belarus
Great team
State of the art, cool, centrally located office with warm atmosphere which creates good working conditions
Your opinion matters
You can improve product, processes and tools
Competitive salary
Client video presentation