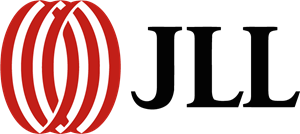 JLL is a leading financial and professional services firm that specializes in real estate and investment management. A Fortune 500 company, JLL helps real estate owners, occupiers and investors achieve their business ambitions. In 2017, JLL had revenue of $7.9 billion and fee revenue of $6.7 billion; managed 4.6 billion square feet, or 423 million square meters; and completed investment sales, acquisitions and finance transactions of approximately $170 billion. At the end of 2017, JLL had nearly 300 corporate offices, operations in over 80 countries and a global workforce of 82,000, serving the local, regional and global real estate needs of those clients, growing our company in the process. In response to changing client expectations and market conditions, we assemble teams of experts who deliver integrated services built on market insight and foresight, sound research and relevant market knowledge. We attract, develop and reward the best, and most diverse, people in our industry, challenging them to develop enduring client relationships built on quality service, collaboration and trust. As of December 31, 2017, LaSalle had $58.1 billion of real estate assets under management.
We are in business to create and deliver real value for clients, shareholders and our own people in a complex world that is constantly changing.
JLL is the brand name, and a registered trademark, of Jones Lang LaSalle Incorporated.
For further information, visit www.jll.com
Description
On behalf of JLL, Ciklum is looking for a QA Engineer to join Malaga team on a full-time basis.
Responsibilities
Determine test objectives and standards by studying software requirements; writing test cycle  plans, test cases and test scripts
Meet test objectives by determining testing methods, cycles, phases and conditions; setting up testing environment and equipment
Identify software capability and reliability by conducting functional, system and performance tests
Resolves testing problems by modifying testing methods during tests; conferring with management to revise test objectives and standards
Complete tests by training and directing testers
Maintain testing database by developing defect tracking and regression testing information requirements; designing information system; enters test outcomes; secures dat;
Report test outcomes by collecting, analyzing, interpreting, summarizing and displaying data; recommending software changes;
Maintain professional and technical knowledge by attending educational workshops; reviewing professional publications; establishing personal networks; participating in professional societies
Maintain test environment by developing test environment; enforcing and complying with procedures, rules and regulations;
Contribute to team effort by accomplishing related results as needed
Requirements
Experience in software manual and automation testing.
Management Information Systems or Technology related field
Basic understanding and knowledge of Software Engineering Concepts and Methodologies is required
Exposure to any CRM Systems
Strong understanding of Quality Assurance processes and methodologies
Experience with testing tools such as Cucumber,  QTP, BrowserStack or Sauce Labs
Experience in setting up and defining test strategies and processes
Experience with a collaborative BDD approach to automated testing
Ability to develop and execute complex automated testing
Experience with build and deployment tools such as Jenkins or similar
Experience with programming languages such as Node.js (Next.js), Java Script, React
Experience with Cloud Platform such as Azure, Azure Data Factory, Cloudinary CDN
Strong analytical skills (tools/root cause analysis)
Administration of testing tools/environments
Excellent written and spoken English.
Desirable
Experience in TDD
Experience  of CMS – Sitefinity from Telerik
Worked previously in an Agile environment – Scrum preferred
Good team working and relationship management skills
Bachelor's Degree in Computer Science, Computer Engineering.
Personal skills
Working well autonomously, without close supervision, readiness to take responsibility;
Acting as a team player and having highly developed communication skills, both toward co-programmers and project manager
Being committed to timely delivery of quality results
Being innovative in his/her work;
Documenting own code and general functionality.
What's in it for you
Unique working environment where you communicate and work directly with client;
Variety of knowledge sharing, training and self-development opportunities;
Competitive salary;
State of the art, cool, centrally located offices with warm atmosphere which creates really good working conditions.