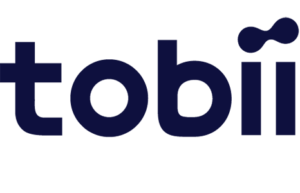 Eye tracking is a technique that measures exactly where a person is looking on a screen, and is about to revolutionize our world just like the mouse did 20 years ago. Tobii is leading this revolution. Tobii is a growing company that develops eye tracking products for researchers, people with disabilities, interaction designers and advertising agencies.
Description
On behalf of Tobii, Ciklum is looking for Quality Assurance Engineer (Desktop Applications) to join Kyiv team on full-time basis. We are hiring a technology hungry Engineer.
About the Product:
Our most important software product, Tobii Pro Lab, used by universities, researchers and commercial actors around the globe is constantly developed and improved. We need you to be part of the development team. The product is used to design, conduct and analyze experiments centered around – but not limited to – eye tracking. Our customers bet their academic career or next marketing campaign on insights gained from our software, so we need to offer a very high-quality product handling high volumes of data with microsecond timing resolution and precision.
We're in it for the long haul. We do not take short cuts that may cause problems down the road. Clean and clear code and solutions is key, as we will maintain the code base for years to come. We are market leaders in our field and intend to strengthen our position even further.
The desktop software team is split in several scrum teams located in Kyiv and Stockholm and together owns the whole development lifecycle including frameworks for automated testing and continuous integration.
Tobii Life:
Working at Tobii is like being in the heart of innovation. Here you get to work on cool creative projects, together with passionate colleagues from all around the world. Our technology brings a voice to people with speech impairments, it helps us understand human behavior and it is revolutionizing the way we interact with technology. Life is short so we choose to spend it building high tech products that matters.
If you prefer to build a company rather than just work for one. If you take pride in honest hard work and want to perform freely in an open environment where you can be yourself, you care about people around you will feel right at home.
As a Quality Assurance Engineer, you will be part of an agile software development team in which you will be the key person making the team strive for great quality in our Windows desktop applications and interaction with other products.
Responsibilities
Analyze & develop test strategies for new features;
Perform manual testing using physical devices such as eye-trackers and other sensors;
Verify application components integration using various test approaches;
Synchronize test strategies and plans with other teams.
Requirements
Master's degree in engineering discipline;
1+ year of experience in Quality Assurance;
Strong analytical skills, system thinking;
Upper-Intermediate spoken and written English;
Knowledge of quality assurance and quality control theory;
Proactive and initiative mindset.
Desirable
Experience in testing Windows Desktop applications;
Practical knowledge in computer hardware and software applications in general;
Base skills in at least one programming language;
Willing to gain experience in test automation;
Knowledge of Agile Methodologiesж
Experience in:
BDD (Gherkin);
Continuous Integration Tool (e.g. TeamCity, Jenkins);
Integrated Development Environment (e.g. Visual Studio, IntelliJ IDEA).
At Tobii we want you to be yourself and we welcome applicants from all walks of life. No matter if you wear high heels or sandals, or if you spend your nights at the gym or prefer playing Dungeons & Dragons. Welcome to Tobii!
All our jobs at Tobii are about innovation, passion and not the least – making things real. 
What's in it for you
Tobii offers a dynamic environment with fast growing teams of strong individuals, ready to take on challenges and responsibility. Working at Tobii is like being in the heart of innovation. We invent and develop high-technology products and we always strive to create cutting-edge technology. The world of Tobii is largely about developing and selling new technology and products. This means that Tobii offers a wide range of opportunities to its current and future employees. It also means that you will meet a mix of people with different profiles and personalities who create an open and compelling work environment. Tobii always support you with training and education in the areas where you want to develop.
At Tobii we love what we do – we work hard, play hard, and make every day exciting.
Client video presentation