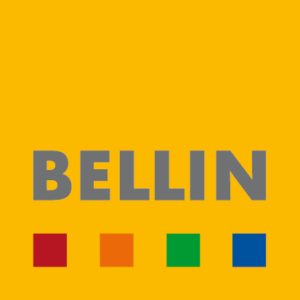 The BELLIN Group is the global leader in technology for corporate banking and treasury, providing solutions for the financial sector and a range of clients from large multinationals to SMEs and banks.
With its treasury software, tm5, as the centerpiece, BELLIN makes a fundamental difference by offering solutions that zero in on the relationship between corporates and banks and cover everything from cash management, payments and FX to risk management and netting. We are not afraid to use technology to challenge conventional ways of thinking, and we combine a trailblazing fintech spirit with firm roots in the heritage of German craftsmanship and engineering. What's more, a firm set of values underpins what we do and puts people – puts you – right at the center.
Description
On behalf of Bellin, Ciklum is looking for a React Developer to join the Gdansk team on a full-time basis.
Responsibilities
Design and implement features of treasury management system based on visual mockups and user stories;
Create, extend and evolve the application code in accordance with best practices and design patterns;
Unit and integration test;
Code review;
Participate in Scrum meetings.
Requirements
In-depth knowledge of enterprise software development;
Excellent understanding of design patterns and passion for writing high-quality, clean and readable code;
Advanced understanding of JavaScript;
Strong knowledge of React, Redux and TypeScript;
Working knowledge of HTML5, CSS3 and Git;
Proficient in English.
Desirable
Experience with RxJS;
Experience with testing frameworks and utilities such as Jest and Enzyme.
Personal skills
Open and Proactive: You raise issues of concerns, and suggest improvements;
Collaborative attitude: You love working with others – to inspire and get inspired;
Diversity: You are comfortable working with teams in multiple locations and are aware of cultural differences.
What's in it for you
Unique opportunity to build and grow a new digital platform for a proven business model in an Agile environment where ambitions are high, as well as the appetite for trying out new technologies;
Small scrum team in Gdansk with friendly atmosphere;
Knowledge sharing with colleagues from Germany and Canada;
Travels to Germany, Ettenheim / Karlsruhe – quarterly program incrementation planning;
Up-to-date technologies and tools (TypeScript 3.4.5, React 16.8.5, Visual Studio Code, Bitbucket, Jira, Jenkins);
Fully configured continues integration with code quality and security checks;
~1.5 year old code base, mainly new features development, no maintenance;
Competitive salary;
A deluxe, modern office in the center of Gdansk;
Ergonomic and user-friendly equipment (laptops and standing desks );
Private medical healthcare, fully covered by Ciklum, with a possibility to include your family in it;
Fully covered life insurance – 100 000 PLN;
Fully covered drug insurance – up to 2 000 PLN/year;
Multisport card, 100% covered by Ciklum – Benefit Systems, Plus package;
Parking space, 50% covered by Ciklum.