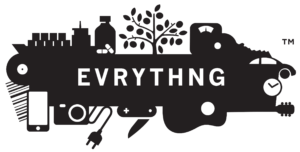 EVRYTHNG is the Internet of Things Smart Products Platform that connects any consumer product to the Web, and manages real-time data to drive applications. The world's leading consumer product manufacturers work with EVRYTHNG to manage billions of intelligent online identities in the cloud for their products, deliver real-time interactive experiences and support services to consumers, and connect with the ecosystem of other applications and products in their digital lives.
Description
On behalf of EVRYTHNG, Ciklum is looking for an experienced and ambitious Scrum Master to join the Minsk team on a full-time basis.
We are looking for an experienced Scrum Master to join our team, to ensure our SaaS product-led strategy meets the market needs. In this role, you will have the chance to put your skills of leadership, teamwork and focus in practice.
Working with the Lead Scrum Master, this candidate would support the Product Managers, especially with respect to Product Backlog grooming and maintaining the Product Backlog relative to the Product Roadmap and EVRYTHNG Capability Forecast. This candidate would aid in the development of a mutually trusting, open collaborative environment where issues can be raised and worked through to either resolution or agreements. This candidate places an emphasis on problem solving and teams that thrive through achieving their goals.
Responsibilities
Leadership Role:
In conjunction with the Lead Scrum Master, use the various tools for forecasting, capacity planning and delivery, drive the estimations, planning sessions and retrospectives that ensure we deliver on both our Sprint and Product Roadmap objectives;
Provide clear visibility of Engineering delivery efficiency and effectiveness to the Lead Scrum Master, Product and Engineering leadership;
Capacity planning & support for hiring planning; resource allocation and ongoing optimisation;
Is proactive to analyse current processes and practices and suggest/drive improvements for the team and its technologies;
Helps with the overall quality of deliverables across all areas, both functional and nonfunctional including performance, security, usability, disaster recovery, compatibility and supportability;
Through the Lead Scrum Master, provide input and direction for the agile and scrumming functions within our teams;
Provides release visibility and communication to senior management and shows evidence how this is supporting business goals;
Ensures cross functional and cross squad facilitation;
Ability to input to goals for scrumming within the organisation. Basically, KPI's which improve our velocity and accuracy of delivering quality software into production, used by external customers. KPIs that reflect the team improving being adaptive;
Collaborates well with team members and can "influence team members" in a matrix structure, from a non direct report perspective;
Keeping up-to-date with the latest tools, technologies and the industry. Constantly learning and wants to improve;
Shows maturity, accountability and demonstrates proactive behaviour;
Shows a high degree of commitment and responsibility.
Individual Contributor Role:
At a tactical level, through facilitating the various ceremonies, develop discussion, encourage and enable decision making, as well as guiding conflict resolution within the squads, ultimately improving communication to ensure we remain on track;
Ensures squads are unblocked on a daily basis;
Works closely with the Product Managers to understand functional requirements and acceptance criteria to ensure the build of a quality product;
Guides planning with the Product Managers and squads;
Ensure stories reach the definition of ready during sprint planning and tasks are clear for the team;
Leading the development with Product Managers at each stage of the iteration build cycle to get to the definition of done to ensure we ship on time;
Owns and facilitates the standups and the scrum of scrums, regular retrospectives for Sprints and Goals;
Supports the development of standards/tools/techniques;
With the Lead Scrum master, runs Jira for the specific squads.
Requirements
10+ years as scrum master / delivery manager / project lead;
Excellent communication skills;
Demonstrable experience in coaching squads to higher performance;
Excellent facilitation skills;
Demonstrable experience with conflict resolution, sizing and estimations, continuous; improvements and running Retrospectives;
Demonstrable experience using different methods (like burn down charts, epic reports, sprint reports) to manage squad performance and to provide transparency;
Be excited by all things Technology and IoT;
Experience working with Cloud Native and API first teams;
Experience working within cloud-based/SaaS environments.
Desirable
Previous software development experience;
Experience working with Agile and Waterfall combined in projects;
Experience with multi disciplinary development teams;
Degree educated (BA/BS).
What's in it for you
Skilled team with 6+ years of experience;
State of the art, cool, centrally located office with warm atmosphere which creates good working conditions;
Fruits and pizza in the office;
Flexible schedule with the possibility to work from home from time to time;
Business trips to London;
Your opinion matters;
You can improve product, processes, and tools;
You are changing the way the world works by making EVRYTHNG platform;
Competitive salary.
Client video presentation