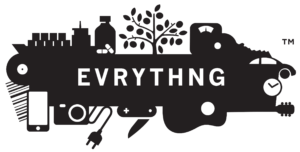 EVRYTHNG is the Internet of Things Smart Products Platform that connects any consumer product to the Web, and manages real-time data to drive applications. The world's leading consumer product manufacturers work with EVRYTHNG to manage billions of intelligent online identities in the cloud for their products, deliver real-time interactive experiences and support services to consumers, and connect with the ecosystem of other applications and products in their digital lives.
Description
Ciklum is looking for a Scrum Master to join EVRYTHNG project in Minsk on a full-time basis.
As a fast paced, technology driven startup, the Scrum Master delivers a pivotal role in gaining consensus across the organisation, making sure squads remain focused and motivated through regular and consistent communication. You must have strong communication and organisational skills and be willing to suggest and experiment with ways of working that will assist the squads with continuous improvement in efficiency and quality.
Responsibilities
Facilitate various Agile ceremonies, develop discussion, encourage and enable decision making, as well as guiding conflict resolution within the squads, ultimately improving communication to ensure we remain on track
Ensures squads are unblocked on a daily basis
Works closely with the Product Manager to drive effective communication and commitment to Definition of Done
Organises and guides planning with the Product Managers and squads
Ensure stories reach the definition of ready during sprint planning and tasks are clear for the team
Feed into the quarterly release planning cycles alongside the product team and Director of Agile Delivery
Owns and runs the standups and supports the scrum of scrums
Owns and facilitates regular retrospectives for Sprints, Goals and platform performance
Supports the development of standards/tools/techniques and assists in driving Agile adoption across the organisation
Assists with JIRA administration
Requirements
Demonstrable example of supporting improved speed to deliver quality, valuable software products and features
Strong organizational skills
Experience working with 2-3 squads in parallel
Experience supporting and working with cross-functional teams in a dynamic environment
First level Scrum Master certification (CSM, PSM I)
Experience fulfilling the Scrum Master role for at least three years with software development teams diligently applying Agile principles, practices, and theory
Working knowledge of servant leadership, ceremony facilitation, situational awareness, conflict resolution, continuous improvement, team empowerment, and improving transparency
Demonstrable knowledge of well documented patterns and techniques for the practical application of scrum in teams, including and not limited to methods of burndown, formats for retrospectives, workflow inclusions including incident and bug management
Demonstrable experience applying progress (Burndown, etc) techniques, Retrospective formats, workflow management including the handling of incidents and bugs
Demonstrable excellence in communication and mentoring skills
Be excited by all things Technology, IoT and People and be an ambassador for our product to the outside world
Socially intelligent with excellent communication skills
Desirable
Experience in a startup and/or B2B organisation
SaFE or Scrum at Scale
Experience of quarterly planning cycles / release trains
Advanced JIRA administration skills
What's in it for you
Employment under the law of the Republic of Belarus
Great team
State of the art, cool, centrally located office with warm atmosphere which creates good working conditions
Your opinion matters
You can improve product, processes and tools
Competitive salary
Client video presentation