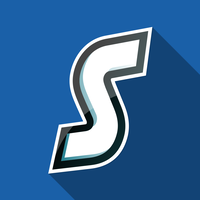 Stoiximan / Betano Group is one of the fastest growing GameTech companies in Europe https://www.linkedin.com/company/stoiximan-gr/
Stoiximan is a GameTech company with a human centric approach, headquaters based in Greece (Athens & Thessaloniki). We are No1 online operator in South-Eastern Europe with more than 300.000 active users and 600 employees (number with sevenfold increase in just 3 years!)
Innovation is the basis of our growth and sustainability.
This is why we are investing in developing our own technology that will enable us to realize our vision offering even higher quality entertainment experiences that will establish us among the leading Game Tech companies in Europe, while strengthening our global competitiveness.
Our success is strongly linked to a healthy, high-quality experience for all.
We ensure a credible environment through:
Responsible service: A secure and trustworthy environment from a certified and legitimate gaming service provider. Also a member of the Sports Betting Integrity organization (ESSA), to further strengthen the efforts for integrity and security of gaming services.
Responsible products: Continuously improving our products, we invest in innovation and development. We go beyond compliance and apply special features for the safety of our customers.
Privacy: Ensuring the privacy and protection of personal data is a crucial pillar in the design and operation of our services.
Betano implements an extensive sponsorship program, supporting sports industry, sports clubs, national teams, as well as individual athletes. We support more than 400 athletes through sports sponsorships.
Description
On behalf of Stoiximan, Ciklum is looking for a Scrum Master to join Kyiv team on full-time basis.
The role has primary responsibility for facilitating the learning and growth of three Scrum teams in developing an agile mindset and improving practices. The Scrum Master facilitates agile events, removes impediments, provides coaching and guidance and supports Scrum teams.
Responsibilities
Drive three Scrum Teams as the Scrum Master;
Guide and assist Scrum teams and stakeholders in Scrum / Agile principles and driving process improvement;
Coaches and trains Product Owners, Scrum Masters, teams, and business leaders;
Part of Scrum master's chapter to implement best practices across the organization;
Removes impediments and distractions to optimize teams' performance;
Support agile team transformation and encouraging teams to adopt agile values and apply Scrum;
Capture and report team performance metrics.
Requirements
University or College Degree in Computer Science or a related field;
2+ years of working experience as a Scrum Master in a technology environment;
Understanding of technology; Language and Applications (previous experience as a developer will be considered an asset)
Strong facilitation skills, both verbal and written communication.
Ability to communicate clearly and concisely across technology and business teams.
Active participation in a culture of teamwork and quality.
Our ideal future co-worker has a strong sense of ownership, is a strong team player and promotes transparency and cooperation with an agile mindset.
What's in it for you
Unique working environment where you communicate and work directly with client.
Variety of knowledge sharing, training and self-development opportunities.
Competitive salary.
State of the art, cool, centrally located office with warm atmosphere which creates really good working conditions.