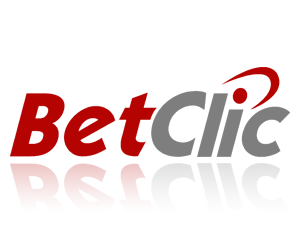 Betclic covers all the major sporting events across Europe and the world providing customers with excellent sportsbook experience.
Betclic has the biggest choice of bets across the big games for football, rugby, tennis right through to hockey.
Betclic applications allow customers to enjoy betting on various sports and competitions with a possibility to get money back through cash out and gain additional profit through multiple boost option, view account and bet details and many more.
Description
On behalf of Betclic, Ciklum is looking for Senior Angular Frontend Engineer to join Minsk team on a fulltime basis.
Our way of coding:
We pay special attention to the quality of our code and to good programming practices (unit tests, code review, pair programming …). To tackle technical challenges from another angle, we organize specific events such as Lab Day or Innovation Day. You will also have access to mini-trainings and dojo codes. Finally, we provide Pluralsight account for all developers.
Technologies and tools:
– Angular (now we are on v6, soon it is planned migration to v7), JavaScript, TypeScript, RxJs, Jasmine, Karma, Yarn;
– IOC, OOP, SOLID, TDD;
– Web Api integration (WebApi), JSON;
– GitHub, JIRA;
– Teamcity , Octopus , Continuous Integration (CI), Continuous Deployment (CD);
– Visual studio 2017, Visual studio code.
Responsibilities
Integrated to our Minsk team, you will develop our bet sports and horse racing, poker or casino sites (mobile and web sites) for our different brands:
You will participate in the technical design and technical translation of the functional specifications according to our application architecture
You will develop the new front-end features (API development are done by other teams)
You are sensitive to the performance, reliability and maintainability of your code
You will participate in improving the quality of the code: unit tests, integration tests, e2e with protractor etc.
You will spend time in Angular and web performance review, be pro-active to propose solution to improve our UX, performance using last technologies
You will use Angular best practices
You share your ideas, the difficulties encountered, the progress of the projects and the results with the team and the managers
Depending on your level of expertise, you will accompany the junior developers in their rise in technical competence
Working daily with our teams in Malta and Bordeaux, a good level of English is required.
Requirements
You have 5+ years' experience in the web development, 1 year minimum with Angular;
You are familiar with Angular eco-system;
You follow last Angular updates and best practices;
You are using unit tests, TDD and other good development practices;
You are ready to show us what good code means by sharing with us one of your own Angular projects (we will review and ask questions about it) or by implementing a given subject of our choice on the interview;
You have evolved into an Agile environment;
You speak English.
Desirable
Angular Universal for server-side rendering;
Web performance techniques;
Progressive web app (PWA);
Experience with multi-tenancy architecture;
Experience from agile methods (Scrum, XP);
Knowledge of HTML/CSS;
Knowledge of .NET Core and/or ASP.NET MVC.
What's in it for you
State of the art, cool, centrally located office with warm atmosphere which creates good working conditions;
Your opinion matters;
You can improve product, processes, and tools;
You are changing the way the world works by making BetClick platform;
Competitive salary.