Senior Automation Testing Engineer for Luware (Minsk)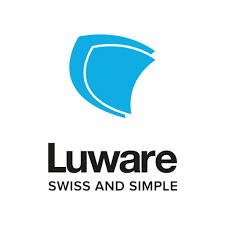 The Luware Company is a Swiss enterprise which develops unified communications solutions based on Microsoft Unified Communications technologies and brings Skype, among other functionalities such as chat, voice, video and social media, into customer service. Our solutions are based on the latest technologies such Skype for Business UCMA, SignalR and Angular.
Description
On behalf of Luware (luware.com), Ciklum is looking for Senior Automation Testing Engineer to join Minsk team on full time basis.
Responsibilities
As a senior automation testing engineer at Luware projects you are going to have the following responsibilities:
Be part of the Scrum Team following joint goal, working close to developers, QAs, Product Owner, Scrum Master.
Refactor existing automation tests code and bring perfection;
Design and develop automation test scenarios;
Mentor developers and QAs to use automation testing in most efficient way as part of their working process.
Requirements
At least 5 years working experience in .Net environment;
Deep knowledge of Selenium WebDriver;
Good knowledge of C#, .NET, and TFS tool (Build & Release process, tests management, integration of automation tests);
Pure understanding of xpath, css, dom selectors;
Being passionate both about programming and testing;
Design patterns of automation testing framework experience, page oriented pattern experience is a must;
Good English, both written and verbal;
Always open to help colleagues, goal oriented attitude.
Desirable
Know java script (jQuery), UI frameworks (Kendo UI);
Have experience with various testing frameworks, MSTest V2 in particular.
What's in it for you
Unique working environment where you communicate and work directly with the client;
Great possibility to grow, to improve your skills, to get new knowledge and experience;
Business trips to Switzerland;
Competitive salary;
State of the centrally located office with warm atmosphere which creates really good working conditions.