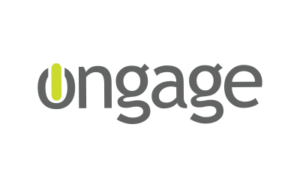 Ongage, established 8 years ago by a team of entrepreneurial professionals with a passion for email marketing in particular, and digital marketing in general. Their mission was to better email marketing. A component-based platform was born, powered by a feature-rich dashboard that hosts advanced segmentation tools and a full suite of analytics, ultimately helping marketers drive measurable growth and increase deliverability.
Now it is a leading SaaS company serving hundreds of worldwide customers in the email marketing and messaging arena. We help marketers create a consolidated and effective email marketing operation that is best suited to their needs. Our goal is a constant one: to make it simpler, quicker and cheaper for marketers to inbox great emails.
Ongage technology is high in scale, we enable delivery and analytics of 4B emails messages a month via APIs to tenth of partners, which are the biggest ESPs in the world. We manage 10 TB of Big Data, tenth of clusters of Redshift, Mongo DB. Out stack also include node.js, PHP, MySql (RDS), Redis, Memcached, AWS SQS, bash. With your help we plan to get into RabbitMQ, and React.js as well.
Description
On behalf of Ongage, Ciklum is looking for Senior Back End Developer for our team in Kyiv on a full-time basis.
Responsibilities
Develop a highly scalable real-time message processing system based RabbitMQ and Redis.
Be a proactive part of a scrum team that is just being formed.
Keep outstanding code quality standards and high-test coverage.
Most be focused of the backend, the frontend involvement should be minor.
Requirements
5 years in Web Development Technologies (examples: Node.js/Java/Ruby/Python/Golang/.NET);
3 years of experience in Node.js;
Experience and strong knowledge in databases, relational and noSQL. Mysql and MongoDB preferred.
Experience in Message/Job Queues – RabbitMQ / SQS / Redis Queue / MQTT;
Experience in OOP, design patterns / best practices;
High level of English.
Desirable
Familiars and reads on various technologies (backend, frontend, DBs and queues);
Experience in frontend framework, React preferred.
Experience in large scale systems – high volume of requests / big data / data processing with scale;
Experience in AWS Redshift or similar Big Data Databases: Google Big Query / Hadoop / Hive / Spark / PrestoDB / Athena / EMR / Apache Drill / Droid;
Personal skills
Great communication skills.
Ability understand product requirements.
Can do attitude.
Team Player.
Smart, exceptional.
What's in it for you
Unique working environment where you communicate and work directly with client
Variety of knowledge sharing, training and self-development opportunities
Competitive salary
State of the art, cool, centrally located offices with warm atmosphere which creates really good working conditions