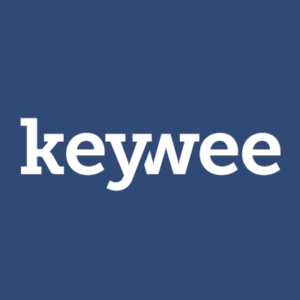 Keywee helps the world's best storytellers, like The New York Times, The BBC, National Geographic, Forbes, and Red Bull, to use the latest breakthroughs in machine learning and data science to help their content realize its potential. Our platform offers a new approach to content creation, distribution, and performance measurement by infusing content with data. Keywee is backed by leading investors such as Google's Eric Schmidt and The New York Times, and has been a fast-growing, profitable start-up since its inception.
Keywee was founded in 2013 and quickly grew to serve hundreds of the world's top content creators. We are fortunate to work with iconic publishing brands and digital natives like Conde Nast, AOL, Slate, The New Yorker, The Guardian, and New York Magazine. We are headquartered in Manhattan, Tel Aviv, and London.
Keywee fortunate to enjoy rapid growth and adoption by hundreds of customers, but really, we're just getting started. As a Senior Software Engineers you will be joining a small team that moves fast, and you'll own a substantial portion of our work within your respective domain. You'll have the freedom to plan, experiment, and execute various projects. You will play a significant role in shaping the company's future, and have the opportunity to learn and grow with us.
Description
On behalf of Keywee, Ciklum is looking for Senior Back End Developer to join Minsk team on a full-time basis.
We're looking for a Senior Backend Developer who will take on the whole package when it comes to our code: research, planning, design, implementation, and testing. You'll push our products into the future, and always have your eye on the Next Big Thing that will make Keywee stand out.
Responsibilities
Develop core business process in our Ruby on Rails backed web applications: Design and optimize DB layer (PostgreSQL, MySQL); Enhance and refactor business logic layers; Design and expose external APIs to be consumed by multiple clients;
Design and build services to process, analyze, store big data event streams;
Help migrate existing code base and processes to the cloud;
We believe in end-to-end ownership for the full development lifecycle and strive to write code which is easy to test, debug and monitor.
Requirements
You are a web development pro with 5+ years under your belt. You've got strong opinions about how to build the best scalable architecture, and even better: you've got the experience to back up those opinions. Ruby-on-Rails and Linux are probably in your back pocket;
Google Cloud, AWS and Big Data are not new for you. You're familiar with frameworks like Spark or Hadoop;
You're collaborative, ambitious, and at home in a fast-moving SaaS start-up space;
You have designed, built and iterated on SaaS platforms;
You have a B.S. in Computer Science (and some honours to boot).
Personal skills
Working well autonomously, without close supervision, readiness to take responsibility;
Innovative in his/her work.
What's in it for you
Unique working environment where you communicate and work directly with client;
Variety of knowledge sharing, training and self-development opportunities;
S. Business trips twice in a year;
Workstation configuration upon employee request;
Competitive salary;
State of the art, cool, centrally located offices with warm atmosphere which creates really good working conditions;
Friendly and trusted environment where all ideas are heard.