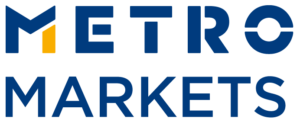 Metro Group is the top-5 largest retailer in the world. We are honored to be a partner to build brand-new eCommerce Marketplace platform and make our client #1 digital eCommerce provider in Europe.
Our client has incredible expertise in physical sales, as well as successful eCommerce business in Germany. New commercial platform is part of strategic roadmap to bit global marketplace providers like Amazon/eBay in selected market segments and leverage strong world-wide branding, 20+ millions of existing offline clients, dedicated field-force sales in Europe and well-established logistics, delivery and client-support network.
The platform assumes to host 10+ high-load cloud-based product applications, managed end-to-end by dedicated teams (including Product Owner on client side /Germany/, and full cross-functional teams on Ciklum side /Kiev/). Ciklum team encounters 100+ employees for this project which is planned for 18 months at least. First public-beta release is planned for Sep 1, 2019. Our delivery started in September 2018 and current team size is 50 employees.
Automation, performance and security QAs will work along with Manual QA engineers to ensure the highest quality standards. Our project offers amazing opportunity to apply your experience, build engineering process from scratch using the latest technologies and gain new knowledge.
Description
On behalf of Ciklum BA Office and Metro Group, Ciklum is looking for a Senior Business Analyst to join our team in Kyiv on a full-time basis.
Ciklum BA Office is a growing business line of CIklum with currently 30+ employees – Business Analysis Office. The full solution or product lifecycle is covered with Projects Management Office. We're looking for professionals, who're willing to work in BA Office within defined set of Ciklum professional standards and industry best practices for business analysis, product management, or both.
Responsibilities
Analyze capability gaps within Customer's organization. Propose improvement methods and appropriate solution options.
Identify and define business needs and goals. Outline clearly stakeholders' impact and their outlook on the project and teams.
Collaborate proactively with Business Stakeholders, Project Managers and Teams to reach a common understanding of the solution to address the needs. Manage requirements communication considering the project's specifics and stakeholders' preferences. Moderate meetings and workshops.
Manage solution scope, detect and track changes. Manage requirements related conflicts and issues up to resolution.
Prioritize requirements and manage their allocation. Define non-functional requirements including external interfaces and constraints.
Mentor other analysts on request. Organize knowledge sharing and training sessions for other analysts. Contribute to the corporate knowledge base.
Interact with product manager on product strategy definition.
Evaluate business analysis processes and give proposals for improvement. Establish and follow requirements lifecycle processes.
Monitor solution implementation and conduct internal and external solution acceptance.
Care about continuous improvement of Customer satisfaction.
Requirements
Education:

Master degree or higher (in Computer Science or similar, desirable).
Business education (desirable).

Specialized Knowledge:

Clear understanding of principles and specifics of software development methodologies.
Extensive knowledge of business analysis activities and techniques.
Good knowledge in at least one Business Domain (desirable): finance, accounting, media, travel, logistics.
Awareness of latest IT industry and digitalization trends.
Knowledge of business process optimization and modeling approaches.
Knowledge of requirements management tools (at least JIRA & Confluence)
Knowledge of prototyping tools.

Skills & Abilities

Knowledge of requirements management tools (at least JIRA & Confluence)
Strong English verbal and written communication skills.
Strong analytical skills to make a critical assessment of the information from numerous sources. Systems thinking and functional decomposition skills.
Strong pre-sales background is the must.
Setting clear goals and priorities. Time-management, ability to handle multi-tasking activities. Quick learning.
High flexibility. Ability to modify approach as per changing conditions, circumstances and feedback.
Excellent communication, presentation, and negotiation skills.
Self-confidence and ability to handle rejection and accept criticism.
Modeling skills to represent requirements information in graphical form.

Professional Certification

One of the following (desirable): IIBA CCBA or CBAP, OMG UML, OMG BPMN.

Experience

IT experience 3 years (4+ desirable)
Experience in business analysis 2 years (3+ desirable)
Proven experience in communication and presentation for large audiences and top management
Experience in training development and conduction (desirable)

Working Conditions

Highly responsible work and tight schedule.
Simultaneous handling and fast processing of multiple tasks.
Onsite visits.
What's in it for you
Learn from the team of senior professionals and BA community.
Close collaboration with client from pre-sales to implementation.
Improve competence with constant flow of new projects.
Low bureaucracy, European management style.
Develop your consultancy skills by delivering professional business analysis and product management services.
Collaborate with local and international teams.
Flexible working hours, English classes, Great office space.