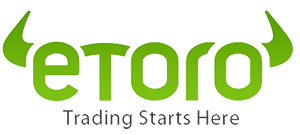 eToro is the world's leading social trading network, providing more than 12 million users from around the world a one-stop-shop solution for their trading and investing needs. Since 2007, eToro has positioned itself as a Fintech leader, pioneering revolutionary practices such as social trading, blockchain and machine-learning-based investment products. eToro is a regulated and secure platform, operating in full transparency with its clients' interest in mind.
eToro's award-winning trading and investing platform is at the forefront of Fintech technology. Our Research and Development department develops cutting-edge technologies, focusing on field-relevant areas, such as blockchain and artificial intelligence. We offer competitive fees and an organizational culture which is both professional and fun.
Description
On behalf of eToro, Ciklum is looking for an experienced DevOps Production Engineer with ability to learn new and varied tools to join the Kyiv team on a full-time basis.
Working with multiple frameworks and applications to drive the strategy for our Azure environment for providing a stable, enterprise-class public cloud infrastructure.
Responsibilities
Support and design highly-available, redundant, public multi cloud services;
Utilizing IaaS and PaaS infra for large scale mission critical applications and high-transactional workloads with emphasis on infrastructure and delivery principles in the Cloud and On-Premise;
Understand challenges of large scale hybrid cloud deployments as well as multiple-type resources allocation;
Understand CI/CD principals to implement automation and full application delivery pipeline;
Design and innovate technologies and solutions for effective resource allocation, automated application deployment with zero downtime upgrades and maintenance.
Requirements
Understanding of Hybrid Cloud environment concepts;
Expertise on Azure and or GCP/AWS cloud platforms;
Ability to use a variety of open source technologies and tools;
Technical experience in data center operations support in large enterprise networks including the implementation and support of private and hybrid cloud computing environments;
Experience Docker and related container patterns of deployment;
Experience with Jenkins platform (system configuration, ci/cd pipeline, jobs);
Experience with Linux Operating Systems;
Experience with Microsoft Server technology, including SQL Server, IIS, and Active Directory;
Deep understanding of Infrastructure components : VMs, AD/DNS, LBs;
Understanding of Network & Switches, VPN, Routing, Firewalls;
Strong scripting skills (Bash, Powershell).
Desirable
Experience with Windows Operating Systems;
Experience with Kuberentes;
Experience with infrastructure/cloud migrations, infrastructure disaster recovery planning and implementation.
Personal skills
Team player;
Hard worker;
Keen for automation and new technologies;
Great interpersonal relations.
What's in it for you
Working with the latest technologies;
Unique working environment where you communicate and work directly with the Client;
Competitive salary;
Possibility to work in world-known and successful company;
Long-term employment with 20 working-days paid vacation and other social benefits;
State of the art, cool, centrally located offices with warm atmosphere which creates really good working conditions.
Client video presentation