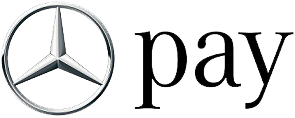 Mercedes Pay S.A. is a young, innovative start-up in the field of mobile/online payment. Our goal is to establish the new standard for payment processes. 'Mercedes pay' is the electronic payment system for services provided by the Daimler Group. It is a fundamental component of Daimler's mobility and digitalization strategy. As a part of the Daimler group, we are ambitious to make the products and services that Daimler offers even more appealing with the new payment system.
Description
On behalf of Mercedes Pay, Ciklum is looking for a Senior DevOps Engineer to join Kyiv team on full-time basis.
Responsibilities
Develop, improve CI/CD pipelines;
DevOps mindset and approach is a must;
To integrate closely with Development team;
Provide insight and assistance in setting up/maintaining CI/CD pipelines that make sense;
Help solving issues everywhere along the stack. Your suggestions will be valued.
Requirements
The main technical requirements:

Strong UNIX/Linux skills;
Basic Java or any JVM language;
CI/CD (GitLab);
Kubernetes/Docker;
Practical scripting skills: Bash or some other scripting language;

4-5 years DevOps experience;
Experience in managing Linux based infrastructure and orchestration — Kubernetes;
Basic knowledge of Java/JVM based languages;
Minimum 2 years hands on experience with CI/CD (GitLab, Jenkins, TeamCity, etc);
Experience with system monitoring solutions such as Prometheus/Zabbix/Nagios;
Strong hands-on experience with docker, docker-compose, docker-swarm;
Good understanding of networking and security concepts (TCP/IP, VPN, routing, firewalls);
Automation: Ansible/Puppet;
Build and Deployment Automation;
3 years of hands-on experience at least in one scripting language;
English— intermediate and higher;
Troubleshooting and diagnostic skills.
Desirable
Virtualization: OpenStack, XEN, KVM;
Experience with Java applications and build related tools: Gradle, basic java options Xms, Xmx;
Java servlet container basic knowledge: tomcat, familiar with spring boot framework;
Experience with databases including SQL and No SQL: PostgreSQL, Mongo ElasticSearch.
Personal skills
Sense of ownership and pride in your performance and its impact on company's success;
Critical thinker and problem-solving skills;
Team player;
Good time-management skills;
Interpersonal and communication skills.
What's in it for you
You are contributing to the future of a fast growing and sustainable company;
You are able to work with a young team of highly motivated and skilled top performers;
You can enjoy working in an open environment with high flexibility and agility;
You will be rewarded with an attractive remuneration package;
You can enjoy attractive additional benefits such as team events.