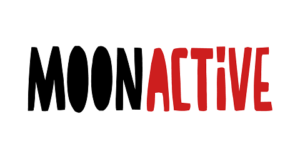 Moon Active is one of the world's fastest-growing mobile game companies, providing entertainment for millions of active users across the Universe. The company is headquartered in the heart of Tel Aviv, Israel & Kyiv, Ukraine; two mobile game capitals of the world. Moon Active now has over 200+ talented team members after experiencing rapid growth with a 4x increase in 2018, and is impressively continuing on this upward spiral while maintaining its intimate culture.
Our goal is to develop top quality casual games and connect people, friends and players from all over the world. Our latest game, Coin Master, is a top grossing game in every country it was officially launched. We follow our belief that reaching success comes from setting high standards and striving to be the best at all we do:
Stunning art

Fun game play

Marketing expertise

Data science

Advanced technology
Description
On behalf of Moon Active, Ciklum is looking for a DevOps Engineer to join Kyiv team on a full-time basis.
Responsibilities
Responsible for DevOps, Cloud and Monitoring environments — Build and maintain infrastructure, CI/CD tools and services to improve delivery and availability.
Be part of product architectural and infrastructure design — Design and leverage the backend infrastructure and its security aspects.
Responsible (together with the team members) for the Moon Active platform, up-time, infrastructure, scale and costs.
Work alongside Architects, Developers, System administrators and other tech leads in the company.
Requirements
At least 2 years of experience with Bash/Python and Scripting Fundamentals
In-depth knowledge of build/release systems, CI/CD systems, Jenkins, GIT
Experience with cloud architectures such as AWS or GCP
At least 2 years of experience administrating Linux based systems
Understanding of monitoring tools such as SignalFX, Coralogix, Datadog and other monitoring technologies
Innovative and ability to quickly learn new and existing technologies
Experience with containerized environments and microservices (i.e. Docker, AWS ECS or Kubernetes)
A state of mind and approach to automate away from manual efforts
A strong sense of ownership and accountability
Desirable
Experience with infrastructure/configuration management tools (Ansible/Puppet/Chef/Terraform)
Experience with Redis, AWS ElasticCache or any other key value DBs
What's in it for you
A challenging function, with a lot of responsibility in a unique dynamic environment
Work with the latest technologies
Work with skilled and professional teammates. Collaborating together to create awesome games served to tens of millions of players
State of the art, cool, centrally located offices with warm atmosphere which creates really good working conditions
Competitive salary