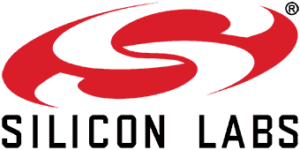 Silicon Labs software and mixed signal engineering teams create solutions for customers in diverse markets including IoT, internet infrastructure, industrial automation, consumer, and automotive. You can see our technology inside the products from the market leader in home automation, electric vehicles, green technology, smart TVs, and home voice control automation.
Description
On behalf of Silicon Labs, Ciklum is looking for an Senior Embedded Linux Engineer to join Kyiv team on a full-time basis.
This is the chance to be at the absolute forefront of IoT development. Our software team is responsible for creating scalable solutions that power the latest innovations in this high growth space, a key success factor in Silicon Labs' IoT market strategy.
Responsibilities
Design and develop the next generation of IoT Gateways that bridge the gap between IoT Protocols, such as Z-Wave, Zigbee etc,  and the internet
Work with Linux and IP protocols
Work with the numerous IoT protocols in the Silicon Labs portfolio
Requirements
5+ years of experience in C/C ++ programming, cross-platform development
Experience with git, cmake, gdb, docker
Experience with Zigbee, Z-Wave, MQTT protocols in an embedded environment
Experience with single board computers (RPI3, RPI4, Beaglebone etc)
Desirable
Software development skills in Python, Rust, C#
Working with cloud IOT services (AWS, Azure)
What's in it for you
Unique working environment where you communicate and work directly with a client
The opportunity to be a driving force in the global Silicon Labs R&D organization
A job in a dynamic and highly innovative technology company in a rapidly growing global market
The chance to join a group of highly professional and dedicated colleagues who share your passion
Exposure to a broad set of technologies, platforms, and tools
To participate in agile development