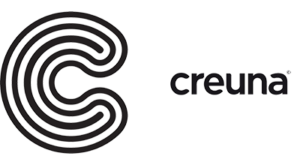 At Creuna, we are a partner that explores our clients' business opportunities from all angles. As a full service digital agency with a unique, interdisciplinary business concept and a leading position in Scandinavia, we cover everything in digital communication, from idea to action.
Our areas of work range from analytics, strategy, idea and concept, to design and technical implementation, as well as the ongoing improvement of our clients' solutions. We provide solutions to challenges in sales, marketing, branding and communication. And we create the digital solutions that make it easier for our clients to collaborate, produce and deliver, with an optimal use of resources.
Description
On behalf of Creuna (www.creuna.com), Ciklum is looking for ambitious and talented Senior Front End Developer to join our Kharkiv team on a full-time basis.
You will work in a distributed cross-functional agile team with Web .NET solutions, based on the fresh technologies and popular CMS engines (Episerver, Umbraco).
Responsibilities
Understand team vision and work hard to become a good and valuable team player
Deliver best-in-class HTML5/CSS3/JavaScript front-end code across a broad array of interactive web and mobile projects
Build reusable code
Collaborate with other team members and make code reviews
Be pro-active, participate in decision-making process, influence technology stack, take ownership of the end result
Requirements
Can work independently
Quality and business oriented
Passionate about Web Development
Wish to learn new technologies and share the knowledge with the team
Good spoken and written English skills
Professional knowledge:
HTML
CSS
JavaScript (ES2015 and onwards)
React
Redux (or similar)
Build tools and preprocessors (Webpack, Babel, Sass etc.)
Ensure the technical feasibility of UI/UX designs
In-depth knowledge of agile methodologies like Scrum/Kanban
Experience building accessible (WCAG etc.) solutions
UI-animation
Swagger / OpenAPI Specification (OAS)
Work experience with .NET projects
Understanding of UX principles and Design guidelines
Search engine optimization
Advocate for quality, cross-browser support and responsive design
What's in it for you
Various complicated projects for famous European companies
Become a part of self-organized mature team and continuously improve together with us
Innovative approaches, close collaboration with Norwegian colleagues, possibility to work directly with the customers