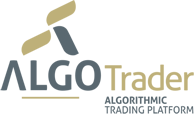 AlgoTrader GmbH is the developer of an Algorithmic Trading Solution called AlgoTrader.
AlgoTrader lets trading firms automate complex, quantitative trading strategies in forex, options, futures, stocks, ETFs and commodities markets. We also support automated trading of cryptocurrencies like Bitcoin. The system is based on a robust, high-availability, low-latency architecture using state-of-the-art open source technology like Java, Spring, Hibernate, Esper (CEP), QuickFix/J, ActiveMQ, HTML 5, React JS, Bootstrap & Docker.

Description
On behalf of AlgoTrader, we are looking for a Senior Front End Developer to join the Wroclaw team on a full-time basis.
You will be part of the AlgoTrader core development team in Poland. As a ReactJS Developer, you complement the existing cross-functional team. As the driving person, you are closely working together with the team and the head of development to define and implement future releases of AlgoTrader.
There is an immediate need to push the upcoming releases in the remainder of 2020 and all of 2021 and beyond:
AlgoTrader configuration frontend
Expanding the Order Book frontend
New frontend for Backtesting
Smart Order Routing (SOR) frontend enhancements
Request for Quote frontend
Front end for strategy development
Responsibilities
Design and implementation of future releases of the AlgoTrader Web UI (http://html5.algotrader.ch)
Close collaboration with product management, development team, head of development and customers
Requirements
Knowledge / experience:
React.JS deep expertise
At least 5 years' hands-on professional experience in frontend development
Experience with agile and test driven development
Experience in working in a distributed global environment
Preferably worked in the trading world or exposure to the capital markets
Skills:
Hands-on experience with HTML5, ReactJ
Very good expertise in software patterns and architectural enterprise concepts
Hands-on experience with Git
Very strong communication skills and fluent in English
What's in it for you
Unique working environment where you communicate and work directly with the Client
You'll join Spiir company at a super exciting time. We have the agility of a startup but the funding of a scaleup
 Short-term business trips to Denmark when business requires
Competitive salary
A deluxe, modern office in the center of Wrocław or Poznań
Ergonomic and user-friendly equipment (laptops, standing desks and Sitag® chairs)
Private medical healthcare, fully covered by Ciklum, with a possibility to take your family under it
Fully covered life insurance – 100 000 PLN
Fully covered drug insurance – up to 2 000 PLN/year
Multisport card, 100% covered by Ciklum – Benefit Systems, Plus package
Parking space, 50% covered by Ciklum
Client video presentation