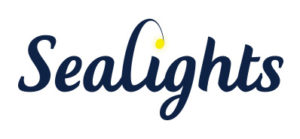 SeaLights is the #1 Quality Intelligence Platform for Software Development. SeaLights platform helps many of the world's largest enterprises to successfully increase the velocity of engineering teams by using cross-stack quality analytics throughout your code activity, tests, and releases.
Description
On behalf of Sealights, Ciklum is looking for a Senior Front-end Developer to join our team in Minsk on a full-time basis.
Responsibilities
Work with product designers to implement the next generation of SeaLights products;
Build efficient and reusable front-end abstractions and systems;
Identify and address performance bottlenecks;
Participate in design and code review;
Interact with other team members to incorporate their innovations and vice versa;
Identify and communicate best practices for front-end engineering.
Requirements
3+ years of experience in Front-End development;
Deep familiarity with Angular and libraries such as jQuery, Bootstrap;
Familiarity with the whole web stack, including protocols and web server optimization techniques;
Experience developing rich applications with HTML/CSS/JS;
Ability to write high-performance, reusable code for UI components;
Passion for performance debugging and benchmarking;
Pursuing BS or MS degree in Computer Science or a related technical field.
Personal skills
Highly motivated, team player with great communication skills;
Dedicated, methodical and flexible person;
Eager to learn.
What's in it for you
Long-term employment with 20 working-days paid vacation and other social benefits;
State of the art, cool, centrally located offices with warm atmosphere which creates really good working conditions;
Unique working environment where you communicate and work directly with client.