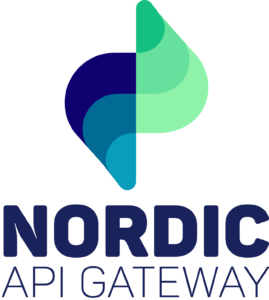 Founded in 2010, Spiir is a personal finance-buddy that nudges financial awareness in a smart and simple way. Set to expand to the rest of the Nordics in 2019, Spiir currently has more than 320.000 users in Denmark and Norway. A part of our journey was to automate our data retrieval process by connecting straight to the APIs of the banks.
A lot of things changed for the company 2018. An EU directive called PSD2 required all banks to open up their APIs. We realized the demand for a connection similar to the one we had created had increased. We carved out our solution and created a new product; Nordic API Gateway, which enables others to innovate on top of bank data, exactly like we did with Spiir.
Description
On behalf of Spiir, Ciklum is looking for Senior Front End Developer to join our Gdansk team on a full-time basis.
Responsibilities
Be a proactive part of the product development team
Build efficient and reusable front-end systems and abstractions
Understand and advocate for component-based architecture principles
Work with teams communicating the best practices and help them adopt the shared toolset
Participate in solutions design and code reviews
Find and address performance issues
Act as a Squad Lead for Gdansk team, mentor and coach other team members
Requirements
Strong experience in Frontend Development
Proven knowledge with modern JavaScript frameworks, including Angular
Fluent in HTML5, JavaScript and CSS/SCSS
Comfortable using Git
Experience with TypeScript and/or Flow
Unit testing knowledge in Jest/Jasmine/Karma or similar
General understanding of to consume API's such as REST or GraphQL
Ability to translate business requirements to technical solutions
Cross-platform usability across smartphones, tablets and other mobile devices
Experience dealing with cross-browser compatibility requirements
Azure knowledge would be an advantage
Understanding of mobile development best practices (responsive design, graceful degradation etc)
Personal skills
Proactive and not afraid to speak one's mind
  Attentive to details, very accurate
  Willingness to coach and mentor other team members
  Strong communication skills (English written and oral)
What's in it for you
  Unique working environment where you communicate and work directly with the Client
  You'll join Spiir company at a super exciting time. We have the agility of a startup but the funding of a scaleup.
  Short-term business trips to Denmark when business requires
  Competitive salary
  A deluxe, modern office in the center of Gdansk
  Ergonomic and user-friendly equipment (laptops, standing desks and Sitag® chairs)
  Private medical healthcare, fully covered by Ciklum, with a possibility to take your family under it
  Fully covered life insurance – 100 000 PLN
  Fully covered drug insurance – up to 2 000 PLN/year
  Multisport card, 100% covered by Ciklum – Benefit Systems, Plus package
  Parking space, 50% covered by Ciklum