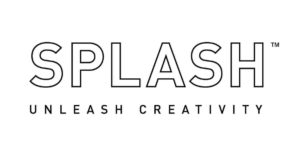 We're Splash: the creative technology company that unleashes creativity for everyone, everywhere. We produce best-in-class, crafted creative that's informed by rigorous, data-driven strategic insights. We support our entertainment, luxury and lifestyle clients with full-service creative capabilities. And we have a keen eye on the future of the technology landscape – constantly seeking to elevate and push our work forward both on a local and global level.
The consumer and the work are at the centre of the communication strategies we develop. And we recognise that to get to the best creative solutions we need to look after our own. We foster relationships and reward hard work, to ensure we deliver effective creative excellence, every time.
Description
On behalf of Splash, Ciklum is looking for a Senior Front End Developer to join the Kyiv team on a full-time basis.
This is a newly establish role, at an exciting time of growth technically and revenue-wise for the company. It will suit an individual who is keen on making a significant impact to a company's view on technology. You will be instrumental in delivery of the technical strategy and ambition, and be a key part of the team.
We are seeking a Front End Developer who is motivated to combine the art of design with the art of programming. Responsibilities will include translation of the UI/UX design wireframes to actual code that will produce visual elements of the application. You will work with the UI/UX designer and bridge the gap between graphical design and technical implementation, taking an active role on both sides and defining how the application looks as well as how it works.
Responsibilities
Develop new user-facing features
Build reusable code and libraries for future use
Ensure the technical feasibility of UI/UX designs
Optimize application for Maximum performance and scalability
Assure that all user input is validated before submitting to back end
Collaborate with other team members and stakeholders
Participate with development group in sprint planning and refinement sessions
Contribute to longer term estimation and planning activities
Participate with the Product Owners/Business Analysts in requirements discussions and workshops, identifying technical constraints and/or opportunities that could be considered by the businessand identifying iterative MVP packages/releases
Participate in peer reviews to ensure development quality (code review, architecture review, test/performance review)and adherence to appropriate technical standards
Build a deep understanding of our platforms and applications
Work with, and promote, agile delivery best practices for the technical delivery team (Agile SCRUM)
Be a respected and trusted partner to each member of the team and become a domain subject expert
You will positively contribute to the technology team and the overall development of our technology platforms and products, and you will strive to achieve stakeholder, client, colleague and end-user satisfaction in all you do – with end user advocacy being a primary goal in your sights.
As a key member of the technology team your colleagues will support and develop you wherever possible.  You will return the same sharing and experience with your fellow colleagues, and the business.
Requirements
4+ years' experience as a Front End Developer
Good understanding of HTML5, CSS3
Good understanding of Angular 7+, JavaScript(ES2015+), TypeScript, RxJS
Understanding around APIs (strategies, build, management, realization) and Microservice architectures and delivery frameworks
Experience with CSS-frameworks: Twitter Bootstrap, Angular Material
Quality driven with high standard of technical architectural integrity
Proficient understanding of cross-browser compatibility issues and ways to work around them
Proficient understanding of code versioning tools, GIT
A passion for learning and leveraging new tech when appropriate to the problem space
A strong understanding of the software development life cycle and methodologies
Unit Testing & TDD
Desirable
Cloud development experience, particularly AWS
Experience in martech, adtech, production tech or associated domains desirable
Personal skills
The Behaviours we'll want to see are simple, just live and breathe our Agency Values.
Our clients are at the centre of all that we do
We develop a deep understanding of our clients' needs and aspirations
We are dedicated to working together to reach a common goal, in a no-nonsense way and without egos getting in the way!
We respect each other's specialisms but we achieve our best results when we work together as a team
Together we are stronger and more powerful
We believe in agile working and making things happen quickly
We look to simplify and improve our processes and procedures
We are fascinated by the intersection of data, technology and creativity
The innovative use of leading technology underpins everything we do
We recognise the need to constantly evolve and adapt, and so are always open to new learning
We are passionate about our brand, our clients, our work and having fun!
We show pride and passion in all that we do
We all take personal responsibility for our actions and results!
We do what we say we will do – you can trust us to deliver
What's in it for you
We'll believe and trust in you and your abilities. So you and your team will have the authority to make the technical decisions you need to meet your responsibilities to the rest of the platform and company
Experience cutting edge technology
Conferences, English classes, knowledge sharing activities
Local fruit delivered weekly to the office
Birthday and charity days off
Healthcare insurance, fitness and swimming