Senior Front End Developer for Wibbitz (Lviv)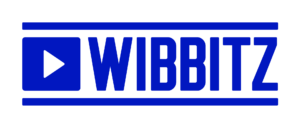 Wibbitz is an AI-powered video creation platform that leverages patented text-to-video technology to streamline production of original short-form videos. Wibbitz supports video creation for over 400 publishers and brands, helping to increase audience engagement and ad revenues across desktop, mobile, and social media. Partners include Reuters, CBSi, Forbes, Bloomberg, The Weather Channel television network, USA Today Sports, and Time Inc.
Description
On behalf of our new Client, Wibbitz, Ciklum is looking for a Senior Front End Developer to join Lviv team on full-time basis.
Responsibilities
As a developer in Wibbitz you will be responsible mostly for creating new features;
Bug fixing, support and maintenance, migration activities;
As a developer you'll have a lot of influence over the product;
Work closely with the product team.
Requirements
At least 3 years of experience writing advanced JavaScript, HTML5, CSS3 is a must;
Working experience with ReactJS and AngularJS;
Good knowledge of OOP and website design best practices;
Keen eye for clean UI implementation;
Working knowledge of LESS / WebPack is an advantage;
Familiar with variety of web frameworks & tools will be an advantage.
Personal skills
Strong communication skills and ability to work in a fast-paced environment;
Must be a quick learner and adaptable to new technologies;
Creative & excellent problem solver;
Team player & multi-tasking;
"Getting things done" approach.
What's in it for you
You will be working closely with cutting edge technology in a fun and dynamic environment;
State of the art, cool office with warm atmosphere which creates really good working conditions;
Long-term employment with 20 working-days paid vacation and other social benefits.