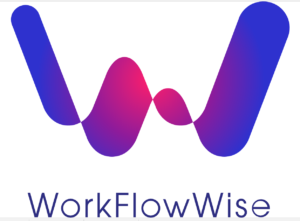 At WorkFlowWise, we work with companies to unlock their digital advantage. Our cloud-based workflow apps and solutions become a key to success. They combine operational efficiency with business outcomes.
We take workflow automation to a new level to deliver a digital edge that drives growth. We provide ready-to-use enterprise apps as well as tailor-made solutions. Our solutions are quick to develop and implement; easy to integrate and use; straightforward to manage and change; and they can extend throughout a transactional business process to create customer intimacy and engagement.
Established in the Netherlands in 1997, WorkFlowWise today builds on a strong heritage of developing and implementing hosted workflow automation solutions for the Procure-to-Pay process. With a focus on the evolving needs of companies in the 21st Century, WorkFlowWise knows how to take advantage of leading-edge cloud technologies for any type of transactional business process.
Description
On behalf of WorkFlowWise, Ciklum is looking for a Senior Front End Developer for our team in Dnipro on full-time basis.
Responsibilities
Develop new features. Mostly frontend part, partially backend
Optimize application for maximum speed and scalability
Write unit/integration tests
Code review
Take active part in planning and retrospective meetings
Own parts of the app
Maintain technical infrastructure (continuous integration, automated deployment)
Collaborate with business team to make product better.
Requirements
3+ years frontend development experience;
Strong unit testing skills: Jest, Jasmine, Mocha/Chai;
Solid hands on Angular 2+ experience;
Experience with Typescript;
Experience with setting up of build automation tools: Webpack, Parcel, Gulp;
State management solutions;
Expert in HTML, CSS/SASS;
Deep understanding principals of reactive, functional and OO programming;
Basic knowledge of C#.
Personal skills
Inspired and willing to try new;
Results orientation;
Structured thinker and worker;
Communication skills;
Analytical thinker;
Self-starting ability;
Openness to criticism and ideas.
What's in it for you
Unique working environment where you communicate and work directly with client;
Variety of knowledge sharing, training and self-development opportunities;
Competitive salary;
State of the art, cool, centrally located offices with warm atmosphere which creates really good working conditions.