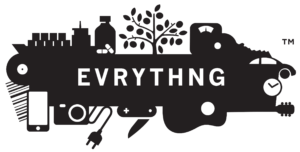 EVRYTHNG is the Internet of Things Smart Products Platform that connects any consumer product to the Web, and manages real-time data to drive applications. The world's leading consumer product manufacturers work with EVRYTHNG to manage billions of intelligent online identities in the cloud for their products, deliver real-time interactive experiences and support services to consumers, and connect with the ecosystem of other applications and products in their digital lives.
Description
On behalf of EVRYTHNG, Ciklum is looking for a Senior Full Stack JavaScript Engineer to join Minsk team on a full-time basis.
We're looking for a solution engineer with a passion for technology and engaging with customers, to be our technical lead on client projects. You'll get to work with world-leading brands, creative and digital agencies to design, build and deploy mobile-digital consumer experiences powered by EVRYTHNG. You'll be our go-to engineer for projects large and small, from prototype applications to delivery of large-scale enterprise programs.
Responsibilities
Manage the end to end technical implementation of custom solutions delivered on top of the EVRYTHNG platform.
Generate and document solution design artefacts in response to customer requirements, in collaboration with the solution architect and business analyst.
Implement, test and deploy solutions based in production environments for use by customer business users in multiple concurrent projects.
Participate in sprint demos to internal and external stakeholders.
Write and contribute to user stories and technical tasks, in collaboration with the solution architect and business analyst.
Provide technical onboarding and guidance to customer agencies / partners developing solutions on the Platform
Work with QA team to ensure that guidelines for quality are established for development activities performed within the CS team.
Participate in SIT (System integration test), UAT (User acceptance test) and data migration activities when required.
Support customer pre-sales activities by designing and implementing demos and proof of concept applications.
Support solution architect as a subject matter expert on usage of EVRYTHNG APIs & SDKs
Work closely with the EVRYTHNG project team, product team and engineering teams in order to identify and resolve gaps between our customer needs and our solution offerings, and ensure where possible any customisations provide a path to productization.
Engage with external partners and subcontractor where required to augment our delivery capabilities.
Onboard and train technical partners building mobile applications with EVRYTHNG
Manage and maintain relationships with engineers, product managers, and other technical team members at customers and partners
Be an ambassador for EVRYTHNG and a super-user of our Platform and Products
Requirements
5+ years hands-on engineering experience with a focus on front end but with an ambition to broaden your skill set and take on new challenges.
BS degree in a technical field or equivalent experience
Fluency with React or Angular and WebSockets, and REST APIs and a willingness to pick up new technologies when required.
A strong desire to work in a customer facing environment with an openness to travel as needed (estimated 20%) both to EVRYTHNG office locations as well as customer sites.
Familiarity with JavaScript (Node), commercial grade enterprise or consumer REST APIs.
Exposure to Auto-ID or sensor technologies (e.g. QR codes, NFC, Bluetooth beacons, RFID)
A willingness to work with back end components when required (e.g. ETL, business rule implementation as well as various database, analytics and storage technologies).
Experience in the delivery of solution to multinational enterprise customers a plus
Proven track record of design and delivery of technical solutions to meet complex business problems
Ability to organize work with little day-to-​ ​day direction and a proven ability to manage multiple priorities while paying strict attention to detail
Track record of flexibility in response to changing circumstances
A good team player with excellent English verbal and written skills along with a strong commercial focus
A can-​ do, roll-​ up-your-​ sleeves attitude with a passion for your work and a sense of humor
What's in it for you
Great team of Senior Engineers;
State of the art, cool, centrally located office with warm atmosphere which creates good working conditions;
Your opinion matters;
You can improve product, processes, and tools;
You are changing the way the world works by making EVRYTHNG platform;
Competitive salary.
Client video presentation