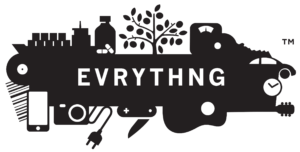 EVRYTHNG is the Internet of Things Smart Products Platform that connects any consumer product to the Web, and manages real-time data to drive applications. The world's leading consumer product manufacturers work with EVRYTHNG to manage billions of intelligent online identities in the cloud for their products, deliver real-time interactive experiences and support services to consumers, and connect with the ecosystem of other applications and products in their digital lives.
Description
On behalf of EVRYTHNG, Ciklum is looking for a Senior Java Developer to join the Minsk team on a full-time basis.
Job purpose:
We are looking for an experienced and ambitious Java Engineer with a background in large-scale web applications, robust data-stores and distributed systems. You will join a switched on, funny and hyper-intelligent team, developing a highly scalable IoT Platform and robust web infrastructure and application engine to manage active digital identities for objects. Our technology is used by well-known global brands.
As a Senior Java Engineer you will have proven ability of elegant and serious application delivery. You are someone who prides yourself on delivering software that oozes elegance and efficiency, is highly scalable, highly performing, and delivers a world-class solution to the requirements of our clients. Ideally from an Agile background you will be comfortable with two week release cycles and having a strong input in Sprint sessions.
Responsibilities
Design & Implement new functionality for our top of the class IoT Platform
Write Java-based REST services
Design and implement a state-for-the art API for the Web of Things that communicates with and serves the needs of billions of physical things
Write reusable, testable, and efficient code
Design and implementation of highly-available, performant applications that are mindful of security (OWASP top 10) and data protection implications
Manage Continuous Delivery processes, including automated building, testing and packaging processes
Contribute to documentation (e.g. instructional & technical specifications) as and where required
Maintain a high awareness of industry issues and trends – particularly with regards to security, accessibility, usability, and related emerging technologies
Requirements
Strong proficiency with Java version 8+ (5+ years experience)
Experience working with RESTful services
Spring core framework
Building and supporting highly available scalable distributed systems
Experience with NoSQL datastores (ideally MongoDB)
Cloud experience (ideally AWS)
Understanding of full SDLC including CI/CD process
Desirable
Experience with Spring Webflux; Docker
Understanding of IaC, experience with Terraform
Experience with SQL (Postgres)
Demonstrable technical leadership
What's in it for you
Employment under the law of the Republic of Belarus
Great team
State of the art, cool, centrally located office with warm atmosphere which creates good working conditions
Your opinion matters
You can improve product, processes and tools
Competitive salary
Client video presentation