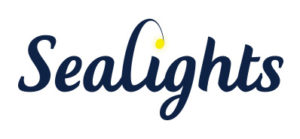 SeaLights is the #1 Quality Intelligence Platform for Software Development. SeaLights platform helps many of the world's largest enterprises to successfully increase the velocity of engineering teams by using cross-stack quality analytics throughout your code activity, tests, and releases.
Description
On behalf of Sealights, Ciklum is looking for a Senior Java Developer to join our team in Kyiv on a full-time basis.
SeaLights delivers Test Quality Analytics to help you get more from tests with a "less tests approach", utilizes Test Impact Analytics to test smarter, and applies release Quality Analytics to determine your release readiness.
As part of the team, you will have a key position, impact the technology and become a leader in Continuous Testing. If you are into bytecode manipulation of Java libraries, love code coverage and mocking tools and enjoy pushing the boundaries of what people commonly do with libraries and frameworks, let us know!
Responsibilities
Develop and maintain the Sealights' JAVA Agent;
Participate on every stage of the product, from concept, through design, implementation and testing, to production and support;
Take part in fast-paced and agile development, using industry's best practices, methodologies, and standards;
Work closely with our Customer Success team to take your code into production;
Take ownership of existing code and add features and capabilities as we go;
Automate everything you can.
Requirements
4+ years' experience in high-level development in Java;
Deep understanding of Java internals, multithreading, and parallel processing;
Strong software design skills (OOP, SOLID);
Experience with the entire Application lifecycle – from design, through implementation; testing, debugging monitoring and support;
Experience with TDD and Agile principles;
Strong debugging skills;
Upper-Intermediate English skills (written and spoken).
Desirable
Experience in on premise application development;
Previous experience in Instrumentation, preferably with ASM – an advantage;
Experience in high-level development in C#.
In addition, knowledge of some of the tools and frameworks we work with is also an advantage:
MongoDB;
Spring/Jersey;
JUnit/TestNG/Cucumber/JMeter;
Maven/Gradle;
Apache/Jetty;
Git/Jenkins.
Personal skills
Highly motivated, team player with great communication skills.
Dedicated, methodical and flexible person.
What's in it for you
Long-term employment with 20 working-days paid vacation and other social benefits
State of the art, cool, centrally located offices with warm atmosphere which creates really good working conditions
Unique working environment where you communicate and work directly with client