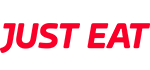 JUST EAT is the world leader in online takeaway ordering - processing millions of orders across 12 major markets, with a clear #1 position in all of these. We have achieved this by building a growing network of over 63,000 restaurant partners and continuing to commit major investment into our technology platform, our brand and our people. Just Eat is now firmly established as one of the UK's leading consumer brands, we are all about choice and are helping the nation 'find your flavour' as we embark on creating the world's greatest food community.
Following our IPO in 2014, Just Eat is now well established as one of the most successful, innovative and high growth technology companies in Europe, with year-on-year order growth of over 50%.
Our people are at the heart of everything we do. Globally we have 2500 Just Eaters. They embody our values: Make Happy, Razor Sharp and Big Hearted. We truly believe it's the people that make Just Eat the great company it is. We have an incredibly open culture. We're about making everyone feel comfortable, sharing ideas and trying out new things.
Description
On behalf of Practi (Just Eat), Ciklum is looking for Senior Java Full Stack Engineer to join Kyiv team on a full-time basis.
Practi offers a single point of profound control over your business, using its iPad cloud based Point of sale system with a consumer centric approach.
We are looking for a qualified Senior Java Full-Stack Engineer to design and code functional programs and applications for the web/mobile/backend. You will work as part of a team and individually with little supervision.
A great Engineer has excellent knowledge of at least one programming language. They must be familiar with a variety of operating systems and platforms. The ideal candidate will also have an analytical mindset and a keen eye for detail.
The goal is to write "clean" and flawless code to produce fully functional software applications according to requirements.
Client's website: https://practi.net/
Responsibilities
Understand client requirements and how they translate in application features
Collaborate with a team of IT professionals to set specifications for new applications
Design creative prototypes according to specifications
Write high-quality source code to program complete applications within deadlines
Perform unit and integration testing before launch
Conduct functional and non-functional testing
Troubleshoot and debug applications
Evaluate existing applications to reprogram, update and add new features
Develop technical documents and handbooks to accurately represent application design and code
Requirements
Proven experience as Senior Java Full-Stack Engineer
Experience in designing and building applications
Ability to program in at least one programming language Java, Angular
In-depth knowledge of programming for diverse operating systems and platforms using development tools
Excellent understanding of software design and programming principles.
A team player with excellent communication skills
Analytical thinking and problem-solving capability
Great attention to detail and time-management skills
BSc/BA in computer science or relevant field; MSc/MA will be appreciated
What's in it for you
We'll believe and trust in you and your abilities. So you and your team will have the authority to make the technical decisions you need to meet your responsibilities to the rest of the platform and company.
An environment in which good, evidence-based arguments are always listened to, and will win out.
Regular 1-to-1 meetings with your manager, with support and guidance to set and then meet personal career objectives.
An open, friendly and fun environment; we have a relaxed dress code and regular social events
Regular hackathons – use your imagination, ideas and technologies of your choice to innovate and deliver prototypes of new products
Client video presentation