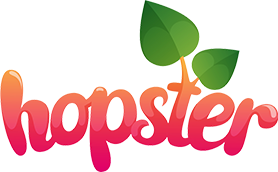 Hopster mission is to make screen time a win-win for parents and children. We do that by helping kids to learn through the shows they love, striking a balance between learning and fun. As one of the top-ranking kids apps on the App Store in 20 countries and counting, one of the App Store's Best of 2015 and 2016 selection, as well as Kidscreen 2018 & 2017 Best Streaming Video Platform and Best App in the Little London Awards 2017, we already do this for over 1 million families. Our users are children between 2-6yrs old (and their parents). Our investors and advisors include Sony Pictures Television, Sandbox & Co, Peter Read (LoveFilm), MADE.com CTO Jonathan Howell, and Davina McCall.
Description
On behalf of Hopster, Ciklum is looking for a Senior Mobile Engineer, who will be part of our rapidly growing engineering team.
We're looking for someone who has experience building cross-platform mobile applications for Android and iOS in C++. We're especially interested if you've got experience building apps on 2D gaming frameworks (we use cocos2d-x).
You'll be working across product development, feature architecture as well as operational support, getting involved in requirements gathering, making architectural decisions and writing awesome code to solve big problems.
Responsibilities
You'll be working as part of our mobile development team, which consists of 3 engineers in London and 3 in Kyiv, Ukraine
The role is a mixture of building awesome new features, modifying existing features, core app architecture, platform stability and general functional improvements
You'll work closely with backend and web developers, as well as project managers, designers and testers across London and Kyiv
We always have lots going on so you'll be working to tight deadlines, we need someone who is able to manage their own time and prioritize work
You'll need to use your own initiative to manage multiple tasks concurrently and assess priorities while being extremely proactive
We work in an agile environment and move fast, so there will always be fun and interesting problems to solve!
Requirements
At least 4+ years' experience working with C++ in a cross-platform mobile development environment
Any experience of gaming frameworks (Unity, cocos2d-x, cocos2d-JS etc.) and core mobile languages (Swift, Objective C, Java) is a big bonus
Knowledge of build and distribution of iOS and Android apps
Any experience implementing automated tests in C++ would be great
Solid understanding of object-oriented software development processes
The ability to work both on your own and collaboratively with other developers, product managers and testers
Solid understanding of git, JIRA
Good written and spoken English skills
A special attribute we call get stuck in ability – also known as a pro-active, can do attitude, and willingly getting involved to do things that need doing
To be positive and friendly but not scared to speak your mind
What's in it for you
We understand children and we are a diverse, ambitious team. We strive for a fast, fun, and creative environment. We embrace new ideas and work together to build a better Hopster. Everyone gets as much responsibility as they can handle and, as a rapidly growing company, we'd expect to offer people who perform well plenty of future growth opportunities.
We're a techy bunch, we're always looking for ways to do things better, whether it's improving the performance of an API, improving music compression in the app or exploring the latest Javascript framework. You'll have the chance to contribute to an exciting, rapidly growing startup while also having the opportunity to grow and learn as a developer.
You'll get a personal project day each month where you can work on something that interests you. The food and drinks at the end of the sprint are on us.
Still sound good? Get in touch. We look forward to hearing from you.